AP English Language Score Calculator
It's important for those gearing up for their AP exam dates to determine their level of readiness by working through past AP English Language (AP Lang) exams released by the College Board. 
To figure out where your future scores may shake out come test time, our team has put together an interactive AP English Language Score Calculator to show what AP® score you'd likely receive based on the previous year's exam. 
AP English Language Score Calculator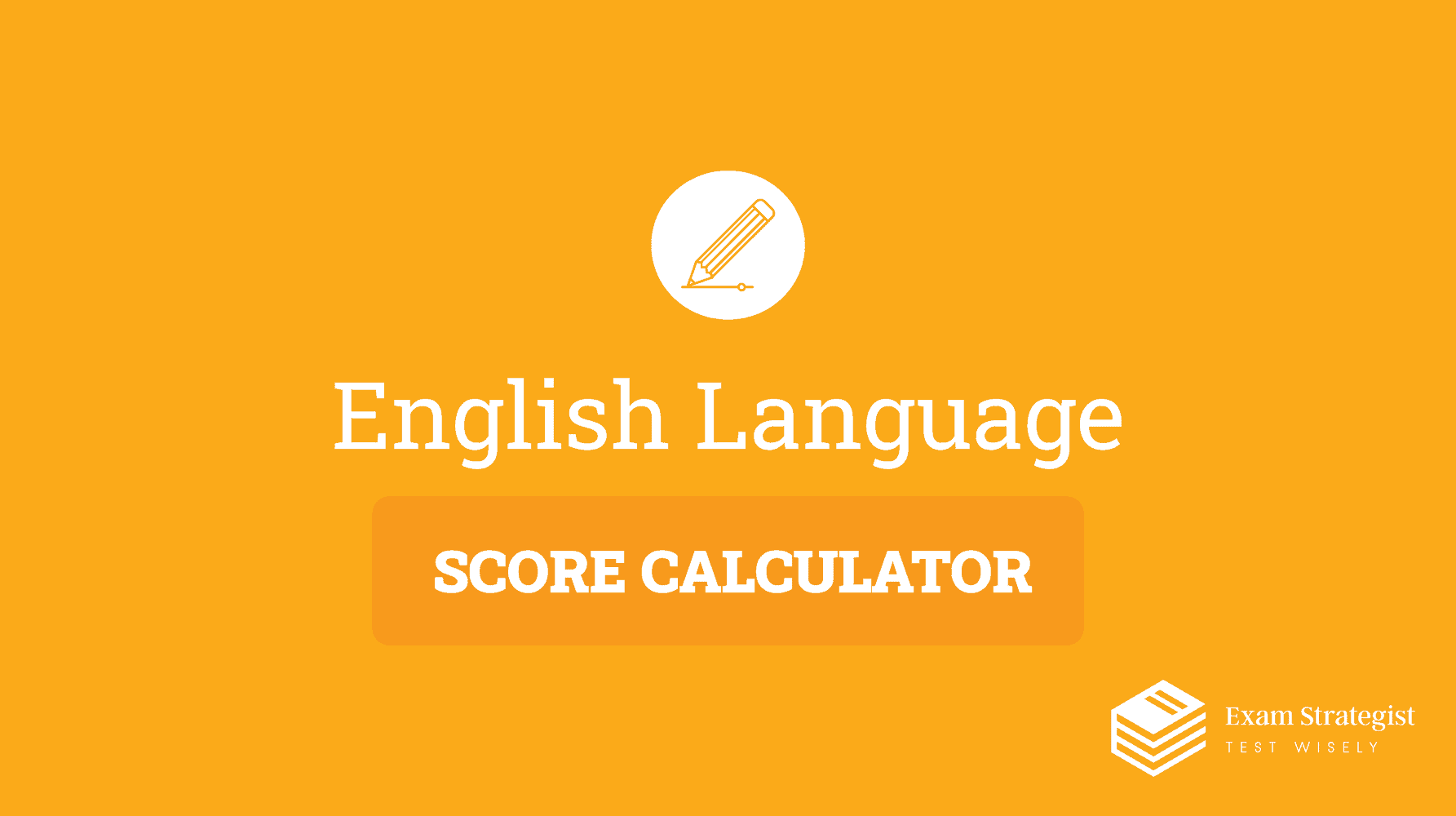 To calculate your likely AP English Language score, use the sliders below to adjust the 2 multiple-choice sections and 3 free response questions. The curve for this score calculator is based on the most recently available scoring guidelines.
You should note that the scores determined by our AP Score Calculators should only be used as approximations, and future AP English Language exams may differ from previously used AP Lang exams. The calculator will give you an idea whether you're close to a potential score cutoff or within your ideal (or less than ideal) target score range.
By the way, we have an AP English Literature score calculator as well.
Why Use Exam Strategist's AP English Language Score Calculator?
Exam Strategist uses only the most recent past exams and official scoring worksheets released by the College Board to give you the best estimate of your current AP Lang competency level. The score calculator was designed to help students minimize their concerns regarding future scores by better understanding how raw scores on the AP English Language exam are converted to the scaled 1-5 AP® scores. 
Frequently Asked Questions: AP English Language Score Calculator
Thanks for checking out our AP English Language and Composition score calculator. Please don't hesitate to reach out via our contact page with any suggestions or questions you may have. And best of luck on your 2023 AP English Language exam! 
Next Steps After AP Exams
Our team has assembled a brief list of questions that will help us recommend the best college admissions consultant for you!