Best College Admissions Consultants
Discover the best college admissions consultant for your student.
Does your student dream of attending HYPSM (Harvard, Yale, Princeton, Stanford, M.I.T.)? Or maybe the goal is to earn a scholarship at a premier public university such as UC Berkeley, UCLA, Michigan, UNC, or UVA? Regardless of which schools in the top 50 you may be considering, you'll likely benefit from the guidance of an expert college admissions consultant. But with dozens of options (with substantially different price tags and quality), how do you decide which firm is the best fit for your student? 
Whether you're looking to avoid application stress with the help of a private counselor, or get a leg up on the every-growing competition with a comprehensive admissions package, our team has created the ultimate guide to help you find the best college admissions consultants based on your student's admissions goals.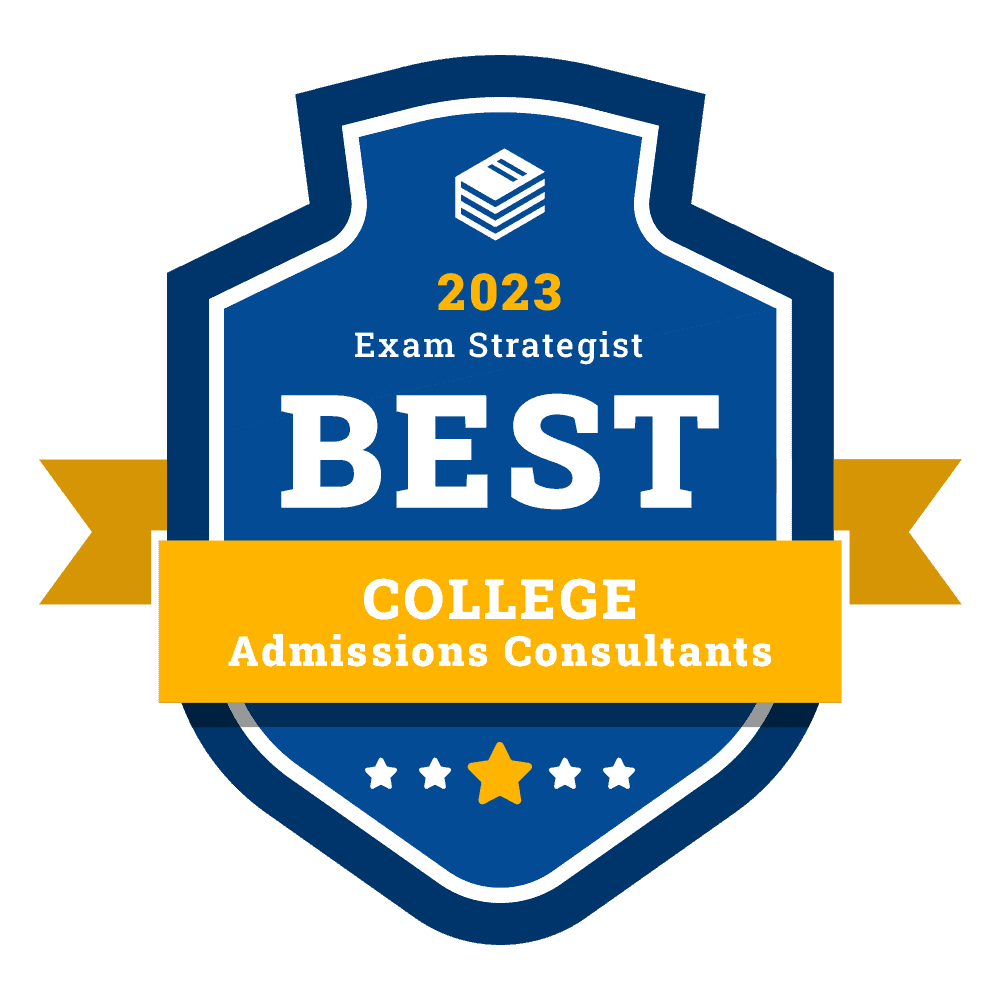 Is Hiring a College Admissions Consultant Worth It?
The college admissions process can be immensely stressful for both students and parents. With ever-rising application volumes to the top colleges and universities, it's never been more challenging to earn acceptances at the most elite schools (e.g. Harvard's recent admit rate was 4.59%)! Even the best state universities are becoming increasingly competitive (e.g. UC-Berkeley had record applicants for the fifth straight year). With scholarship dollars on the line, and many previously considered "target schools" now becoming "reach schools," it's easy for discussions on the topic to turn emotional. To help navigate this labyrinthine process, many parents turn to the help of a private college admissions counselor. 
Who can benefit from a college admissions consultant?
Arguably, most students applying to the top 50 U.S. colleges and universities (as defined by U.S. News) can benefit from the help of a college admissions consultant. Most students (and school guidance counselors) fall into the trap of over-emphasizing past accomplishments when completing applications. Instead, students must effectively convey what those achievements suggest about their future potential and how a specific school fits into the picture (along with how their unique "story" will contribute meaningfully to the class). This is easier said than done. 
More specifically, anyone falling into one of the below groupings could likely benefit from college admissions consulting services:
Applicants to the most elite universities looking to gain an edge over other students

Students hoping to earn merit-based scholarships at any of the top 50 or so schools

Those in need of detailed admissions strategy and essay guidance/editing 

International applicants (see

Admissionado

) and those in overrepresented demographics applying to competitive programs

Anyone looking to reduce associated stress, save time and energy, and better streamline the college planning and admissions process
What to look for when hiring a college admissions coach?
Most college admissions consulting firms offer a free consultation to allow you to better evaluate their services and determine if they are the right fit for you. To aid in this process, our team has put together a list of questions to ask a college admissions counselor before hiring them.
What does their consulting model or methodology look like? Will students receive additional checks on their applications aside from just their primary consultant? This is important to ask because different firms use varying methods, and some are better structured and more systematic than others. 

Can they provide case studies or concrete results related to clients' success rates at top schools? In other words, can they demonstrate that they provide a meaningful edge in the process?

Do they have administrative backing and prompt turnaround times? Are they able to accommodate priority timelines or other special circumstances? 

What is their professional background and coaching style? Will they be able to challenge your student to look inward and grapple with challenging concepts?
Aside from the primary topics above, be sure to think of questions for any additional needs such as financial aid applications, waitlist support, or interview prep. Some consultants include peripheral services in their packages while others have no capacity to assist in these often-overlooked areas.
Self-Evaluate and Define Your Goals
Before deciding whether your student can benefit from a private college application consultant, it's important to self-reflect and define S.M.A.R.T. goals (specific, measurable, achievable, relevant, and timely). While an admissions consultant will help guide and refine these, students should ideally have some sense on where they stand and what they hope to accomplish prior to engaging a consultant. 
In order to get the most out of a prospective free admissions consultation, think through the following questions and items beforehand:
Does your student have specific goals in mind? This is more than simply "gain admission to M.I.T. or Stanford." Rather, think about specific areas of concern (and opportunities) where an application consultant can help you address or best tell your personal story in a way that's memorable to admissions committees. 

Are your SAT/ACT scores and GPA at, below, or above the medians of your target schools? Have you defined your safety or reach programs? Don't feel like you need to have these completely nailed down, as a consultant can really help in the selection process by recommending additional best-fit schools. However, it is good to have placed some thought into your list (and where you stand based on stats alone) before reaching out to firms.

Assess your level of knowledge about the admissions process and where you may want or need the most help. Some firms offer

à

la carte services focused on specific components, while others specialize in comprehensive packages and provide a true concierge service.
Request an Initial Consultation
After shortlisting a handful of firms, we recommend families schedule an initial consultation (usually done over phone or video meetings). The best college advising firms do this free of charge to help parents and students assess whether they will be an appropriate fit. Remember, this is an opportunity to not only evaluate their own credentials and methodologies but also ask detailed questions on how they can help your student achieve their specific goals in the college admissions arena. 
What we tend to hear from successful past clients is that they knew the relationship would be a good fit from the very start. This results from going into the process with clearly defined goals, outlining your needs, and fully understanding how your prospective consultant can help you achieve them.
When it comes to selecting college admissions services, the biggest distinction to make is whether you'll want to pay for individual components à la carte or if you'd like a complete end-to-end application support package. Additionally, some firms will charge a flat hourly rate and sell packages composed of a certain number of hours. While this could make sense for a narrow set of applicants, we tend to recommend most parents purchase comprehensive admissions packages to get the best value for your dollar (and achieve a meaningful level of stress reduction). It's also hard to predict exactly how much time students may need with consultants in advance, which is another reason we tend to prefer all-in packages. For example, our top-rated firm includes the following components in their complete package:
Client Questionnaire 

Discovery and Competitive Edge Positioning

Application Action Plan

Brainstorming/Outlining

Essay Development

The Ivy League Insider Audit (i.e. simulated admissions committee style application review)

Interview Prep

Additional Support
Last Word on 'Are College Admissions Consultants Worth It?'
The college admissions process is highly involved and demands constant attention to lots of small, but important, details. If you're a working parent, or navigating multiple children and activities, it's far too easy for something to slip through the cracks (e.g. your student missed their last opportunity to meet with one of their target school representatives). 
Additionally, students who work with admissions coaches are far more likely to earn acceptances at one or more of their top three schools. As an example, read about how Levi got into his top pick, Stanford, with the help of Admissionado. 
If you think working with a college admissions advisor would be helpful for your student, we encourage you to check out some of our recommended firms and use the list of questions from the section above to help find an appropriate fit.
College Admissions Consultant Quiz
Our team has assembled a brief list of questions that will help us recommend the best college admissions consultant for you!

Best College Admissions Consultants Compared
There is no shortage of options when it comes to college admissions consultants. To help you save time and shortlist a handful of firms for further review, we've put together a comparison table that highlights several of our top college admissions consultants. 
While we evaluated over 40 firms in our extensive review process, the goal for the table below is to feature category winners based on the most common attributes families look for when hiring an admissions counselor.
| | | | | | |
| --- | --- | --- | --- | --- | --- |
| Best College Admissions Consulting Firms | | | | | |
| | | | | | |
| | Best Strategists and Mentors | Elite Team at Value Price | Finished Application Reviews | Combined SAT & Admissions | |
| | | | | | |
| | | | | | |
| Ivy League/HYPSM Experience | | | | | |
| International Student Support | Extensive; 3 Global Offices | | | | |
| Top Consultant Availability | | | Only for Complete Packages | | |
| | Complete Adcom Style Review | | | | |
| Comprehensive Starting Price | | | | | |
| | | | | | |
College Admissions Consultants Reviews
We'll now cover the individual firms' pros and cons, attributes to pay attention to, and include our opinion on what types of students and families are best served by each consultant. You can navigate through our list of top 10 college admission consultants via the links below:
Following the reviews section, we'll go over whether hiring a college admissions consultant might be worth it for your student before covering evaluation criteria.
1. Admissionado College Admissions Consultants
Admissionado Pros and Cons
Check out the list below for a few of the many reasons why we selected Admissionado as our #1 college admissions consulting firm:
Primary consultant (admissions expert) plus Essay Specialist support model – Admissionado is the only firm on our list that offers this enhanced advising model. It's a big competitive advantage for STEM-oriented students (and international applicants) who feel they could benefit from additional strategic guidance and narrative skill-building for their essays.
The Ivy League Insider Audit – You'll receive a cold and objective assessment of your student's application materials from an experienced Ivy League (or Stanford/MIT caliber) consultant.
Multiple service tier options – While some firms may tier their offerings by quality of service (e.g. IvyWise), Admissionado does so by the number of application support modules included in the package. This means you'll receive access to their elite consultants and be able to select a package that's aligned with the right amount of support your student will need.
Global presence and expertise for international applicants – The college admissions game operates on a global playing field. With several overseas offices, and a highly-skilled operations team, Admissionado has the expertise to support international applicants seeking to gain admission to the most prestigious universities.
Exceptional admissions counselors that deliver results – Admissionado pairs students with counselors based on preferred coaching (and personality) style. All Admissionado consultants have elite admissions experience, keen diagnostic skills, and raw teaching and coaching talent to bring out the best in your student.
Designed for motivated and driven students – This firm challenges students to look inward and grapple with tough concepts to channel their distinct voice and create memorable applications.
Of course, there are some students who may find a better match elsewhere. If you think you may fall into the group below, you may want to also check out other firms:
Large number of target schools and budget constrained – If you don't think you can afford Admissionado for multiple school applications, then we recommend reaching out to Admit Advantage, our best-value college application consultant.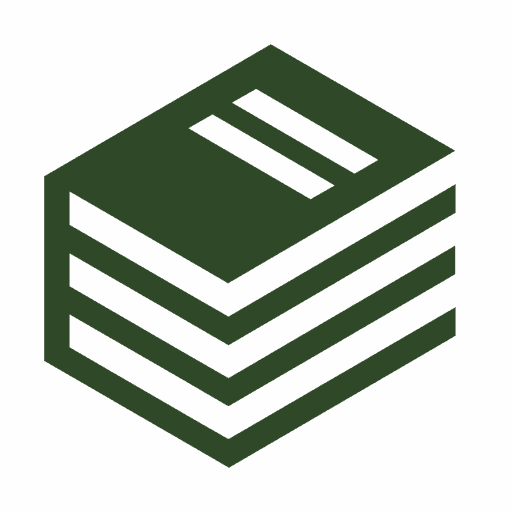 Admissionado is Our Top Pick
Strategist's Take: Admissionado is the best-in-class option for most competitive college hopefuls who are in need of comprehensive application support and expert admissions guidance. Multiple service tier options that are based on the number of application support modules (rather than service quality) provide even access to top admissions consultants for a variety of budgets and admissions needs.
2. Admit Advantage College Admissions Consultants
Best Value College Admissions Firm
See below for a handful of the many positive traits that helped Admit Advantage earn our best-value award:
Straightforward and personalized counseling approach – Experts at helping you execute your brand and story while leaving plenty of room for improvisation. While many firms try to squeeze applicants into predefined categories, Admit Advantage excels at helping students convey their personal stories in a way that stands out positively to admissions committees. 
Expert (and Friendly) admissions consultants – What stood out to us in our call with the team was that they are not just admissions experts, but also incredibly kind mentors and effective coaches. Compare this to many other firms who have a bit more of a transactional feel to them.
Proven track record over multiple decades – Past clients have secured multiple acceptance letters at some of the most competitive schools in the U.S. such as Harvard, Stanford, Yale, Columbia, M.I.T., and many more.
Exceptionally low cost per school for a comprehensive admissions package – Admit Advantage offers the most affordable, complete application support packages among our top 10 list of college admissions counselors.
Although Admit Advantage can be a great option for many, if you fit into one of the categories below, then you may want to consider alternatives:
Focused exclusively on gaining admission to the most elite schools – Students who want to maximize their chances at the most competitive universities ought to consider Admissionado's Platinum package, which includes their signature Ivy League Insider Audit and advanced interview prep services.
Those only in need of essay support – Although they are highly affordable, Admit Advantage only offers a single, comprehensive college admissions package. If you're only looking for help on essays check out Admissionado's Silver package.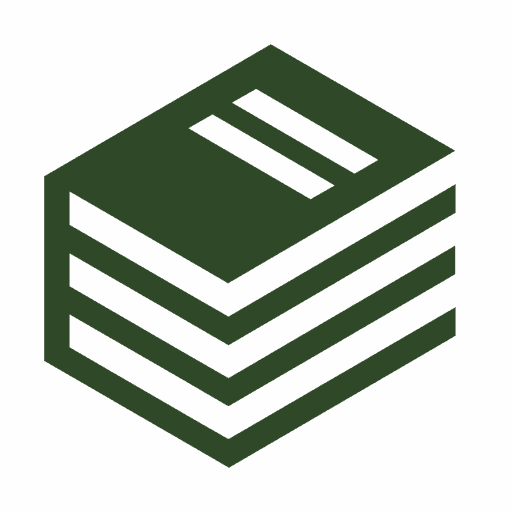 Admit Advantage is Our Best Value Firm
Strategist's Take: Admit Advantage offers the most-affordable, elite college admissions consulting packages in the industry. Their personalized coaching style and no-cookie-cutter approach connects well with applicants looking to convey their best self and gain admission to some of the most competitive colleges.
3. Prep Expert College Admissions Consultants
Although widely-known for their groundbreaking SAT/ACT prep courses, this Shark Tank featured company also offers a boutique, expert college admissions consulting service for students and families. PrepExpert's admissions team is led by director Akbar Rahel, Esq., who has over 22 years of experience guiding students to undergraduate and graduate admissions success.
Prep Expert College Admissions Pros and Cons
Continue reading below to learn about the pros and cons of PrepExpert's college admissions packages:
Proven to get results – In recent admissions cycles, 96% of PrepExpert's students gained acceptances at 1 or more of their top 3 schools. Additionally, clients have earned over $17,000,000 in merit-based scholarships.
Support for international students – While some firms may shy away from the complexities of assisting international applicants, Mr. Rahel's extensive multicultural skill sets can be a great advantage for certain prospective clients.
Students can bundle SAT/ACT prep with admissions packages – If you're also looking for test prep or tutoring services, you can save money and earn discounts on PrepExpert's admissions packages if you're also enrolling in one of their prep course options.
Exceptionally low cost per school for a comprehensive admissions package – Admit Advantage offers the most affordable, complete application support packages among our top 10 list of college admissions counselors.
Key person risk – PrepExpert's admissions counseling reputation and services rely on a single expert. This presents a unique risk (or constraint depending on availability of spots), as you won't receive secondary checks from additional elite consultants like you would at some other firms.
Very expensive relative to other top firms – PrepExpert's packages are sold by the number of hours of one-on-one admissions consulting support. The flagship package starts around $7,000 with the most comprehensive support package coming in just under $14,000.
Prep Expert Admissions Summary
Strategist's Take: For families with a very large budget that are looking for extensive premium admissions consulting, PrepExpert can make a great choice. Although we feel Admissionado's 'Platinum' package is a better fit for most applicants and offers better value, PrepExpert may work for those who want to maximize one-one-one hours by starting as early as Freshman year.
4. PrepScholar College Admissions Consulting
PrepScholar Admissions Pros and Cons
Read below to find out what our team liked and didn't like about PrepScholar's college admissions consulting services:
Maintains a very high bar for their consultants – If consultants aren't meeting clients' high expectations, the firm doesn't hesitate to let them go. This ensures that you won't have to switch firms due to lackluster guidance part of the way through the process (a terrible time suck during an already stressful period).
Highly affordable application review services – In our opinion, PrepScholar's inexpensive application review services are where the firm really adds value. For example, students can have 5 full applications reviewed by a seasoned admissions consultant for around $370 per school.
Essay editing-only packages – And for those with an even tighter budget (or those who are already confident in their essays), PrepScholar offers straightforward essay editing starting at $195. Prices are charged by word count and students can get edits up to 4,000 words for under $1,000.
Lack of additional reviewer checks – Unlike our top-ranked and best value firms, you'll only work with a single consultant rather than also having the support of the entire team as well.
Consultants are generally siloed – No formal consultant development process or knowledge sharing among the team with respect to staying on top of the latest admissions trends and changes.
PrepScholar Admissions Summary
Strategist's Take: PrepScholar isn't necessarily the best option for those looking for a comprehensive admissions support package (we prefer Admissionado or Admit Advantage). However, the firm makes an ideal choice for students who only need a simple polish or final check over of their nearly-completed essays and application materials. As an added bonus, the firm offers a 3-day, risk-free refund, which is fairly uncommon in the admissions consulting world.
5. Accepted College Admissions Consulting
Accepted earns a spot on our top ten list of best college admissions consultants due to their decades of experience in helping students overcome weaknesses in their applications, and strategically positioning them for acceptances at their target schools.
Accepted College Advising Pros and Cons
Continue reading below to learn more about what makes Accepted stand out from other admissions counselors:
Most extensive list of à la carte admissions services options – Accepted offers the widest variety of admissions counseling options among our top consultants.
Experienced former admissions committee advisors – Compared to many other firms, Accepted maintains a team with a high percentage of consultants with past admissions committee or application reviewer experience.
Specific UC system application packages – A unique gem for this firm. However, do note that supplemental essays are not included in the package.
Numerous free resources – Accepted offers a ton of helpful resources for students to learn more about the admissions process such as a live webinar series, podcast, and academic advising blog.
Financial aid advising and related essay support not included in comprehensive packages – Given the price of their 'Gold' and 'Platinum' packages, it would be ideal to see these services included.
Requests to change consultants will result in additional charges – While it can be challenging to find the right fit, some of our other top-rated firms won't add extra charges if you need to switch counselors.
Accepted College Counseling Summary
Strategist's Take: Accepted may be a good fit for students targeting some of the more competitive UC system schools and who have an appropriately large budget to make full use of their add-on services (e.g. supplemental essays). They also make a great choice for those looking for an affordably priced rejection review service.
6. IvyWise College Admissions Consultants
IvyWise is a powerhouse in the college admissions counseling arena. They are one of the world's premier educational consultancies with a combined 300 years of experience across their team of seasoned former college admissions officers.
What Our Team Liked and Didn't Like About IvyWise
Read below to discover what separates IvyWise from other leading college admissions consultants:
Direct admissions experience – IvyWise requires all admissions coaches to have at least 3 years of previous experience in an admissions office where they have read and evaluated applications from around the world. This means their admissions coaches know how the top colleges and universities choose to shape their well-rounded classes and can help you fit the profile that admissions committees are looking for.
Counseling approach focused on more than just the application – IvyWise takes a holistic approach and works with students on additional areas such as test prep, tutoring, or school selection strategy. We appreciate this about the firm as it shows they're focused on what moves the needle for each individual applicant (e.g. sometimes that's achieving a higher SAT before focusing on essays).
Concierge client relations support – This is a particularly nice perk for clients of the firm. IvyWise offers dedicated client relations managers to provide support to students' families and ensure they're getting the most out of their consulting program.
Incredibly expensive counseling that is out of reach for most upper middle class families – IvyWise's most notable con is its price tag (which isn't specifically listed under its services). However, our team was able to track down pricing from a Town & Country news article that stated pricing for junior consultants start around $1,000/hour and go upwards to $3,000/hour for its most senior consultants. Given that most clients purchase packages that include dozens of hours, it's easy to see how the final price tag could be equal to a full year's cost of attending an Ivy League school.
Verdict on IvyWise College Admissions Consultanting
Strategist's Take: IvyWise offers best-in-class college admissions counselors with prior admissions committee experience, along with phenomenal client relations support to ensure your student gets the most out of the counseling process. Their results speak for themselves as clients are 4x more likely to get into some of the world's top colleges and universities. Unfortunately, from a cost perspective, the firm is out of reach for most families
7. Princeton Review College Admissions
A household name in the higher education world, The Princeton Review's best kept secret may be their affordable college admissions counseling packages. The firm offers multiple package options that are specifically designed for students at every individual grade level.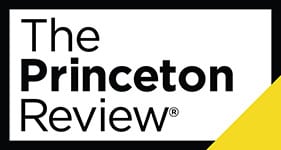 Princeton Review College Admissions Pros and Cons
Like other large firms, The Princeton Review has its own set of pros and cons for students and families to consider:
Long history of delivering results – Approximately 77% of admissions counseling students are admitted to 1 of their top 3 colleges. While this isn't as high as some of our top-ranked consultants, it's a worthy accomplishment given the firm has more of a mass-market service offering.
Highly-rated by students – 96% of former students gave The Princeton Review a 5-star rating. The firm's admissions counselors, many of whom graduated from The Little Ivies, are well-praised for their depth of undergraduate admissions experience.
Large number of reasonably-priced package options – Relative to other firms, The Princeton Review offers a wide variety of admissions packages including specialty options such as a BS/MD package for direct MD entry applications.
On-Demand Admissions course – This is a unique feature among our list of top college admissions consulting firms. For $799 students can learn key concepts about the college admissions process, which is a great option for those who can't afford more comprehensive admissions guidance.
Lacking a personalized approach – When compared to most other top firms, The Princeton Review has more of a cookie-cutter approach to admissions counseling and lacks much of the individualized attention offered by others.
Less support for those targeting the most elite schools – The Princeton Review won't be the best option for students who are hoping to be competitive applicants at Ivy League tier schools.
Princeton Review College Admissions Summary
Strategist's Take: The Princeton Review's college counseling services are best fit for BS/MD hopefuls, along with Freshman and Sophomores hoping to get an early leg up through customized strategy sessions and strategic planning packages. For those looking for a similarly priced, comprehensive college counseling package, we recommend Admit Advantage.
8. Solomon Admissions Consulting
As a premier Ivy League consultant, Solomon Admissions Consulting works with all types of students from K-12 private school admissions up through college, MBA, and medical school admissions. The firm is also one of the only admissions consultancies to have gone through an independent third-party audit of their past results.
What We Liked and Didn't Like About Solomon Admissions Consulting
Continue reading below to learn more about what our team likes and dislikes about Solomon Admissions Consulting:
No-nonsense results – The firm's most recently shared results from 2021 show that clients are on average anywhere from 2 to 5 times as likely to get into some of the more competitive target schools in the U.S. As a fairly unique attribute, Solomon has had their results audited by BPM Accounting, which is rather unheard of in the industry.
Special focus on mock interviews – While some firms may skimp on admissions interview preparation, Solomon Admissions Consulting makes this a focus for all of their clients to ensure mastery of frequently asked questions.
Insider guide to financial aid – Given their consultants' past experience within admissions offices, Solomon is able to provide an inside look on which schools will take financial need into account when deciding whether or not to admit you.
Less of a focus on college admissions specifically – While having 1 or 2 additional service lines (e.g. MBA or Law) can be an advantage for an admissions firm, tacking on too many service areas such as K-12 can indicate a lack of focus on any one practice area.
Lack of a structured additional review process – Solomon Admissions provides expert admissions counselors, but lacks the structure to provide key items such as a simulated admissions review experience.
Verdict on Solomon Admissions Consulting
Strategist's Take: Solomon Admissions Consulting provides audited results and experienced college counselors to help you get into your top choice schools. What's missing is additional structured support offerings to further add value to college applicants who are on the edge of consideration for the most competitive universities.
Well known for their longstanding, four-day Application Boot Camp, Top Tier Admissions earns a spot on our list due to their elite team of college counselors with experience serving students from all around the globe. As one of the larger firms on our list, Top Tier's experts review and process over 600+ applications every year to improve students' chances of admissions success.
Top Tier Admissions Pros and Cons
Unique application boot camp – Top Tier's Application Boot Camp has sold out every year since 2005 and provides students with a solid foundation for their college applications. In our opinion, this is where Top Tier Consulting really stands out amongst a crowded field of college admissions advisors.
Most new clients come from friends and family referrals – Approximately 60% of Top Tier's students come from siblings and friends of past clients. This speaks to the quality of their consultants and thoughtful, individualized approach.
Variety of counseling options targeted at students from each individual grade level – Top Tier Consulting offers a great variety of admissions support options for students including private counseling sessions, Common Application-focused support, and essay guidance.
Well-documented results – The firm particularly excels at helping students gain admission to some of the most competitive state schools in the country such as the University of California Berkeley, University of Michigan, and the University of Virginia (100% acceptance rate in 2022).
Most counseling options are quite expensive – Most application packages at Top Tier Consulting run anywhere from $10,000 to $20,000 and higher. This makes them out of reach for most students.
Top Tier Admissions Summary
Strategist's Take: Top Tier Admissions makes an ideal choice for early planners who can afford to attend their signature Application Boot Camp and perhaps have an additional budget for one-on-one counseling. If you're a no-expenses-spared applicant looking to work with some of the industry's leading admissions counselors, then Top Tier Admissions should be on your short list.
Co-founded by Dr. Rachel Rubin ten years ago, Spark Admissions is a premier undergraduate admissions consultancy that offers both in-person and online counseling packages for highly ambitious students. Dr. Rubin gained international media attention in 2012 for her groundbreaking research on how the most selective U.S. schools make their admissions decisions.
Spark Admissions Pros and Cons
Research-based approach to admissions strategy – Spark Admissions frames the process from an analytical point of view, which is a competitive advantage for clients since Spark's consultants will respond to the latest trends and avoid dated admissions methods.
Dedicated transfer admissions services – Unlike most of our leading consultants, Spark Admissions actually offers specialized transfer student admissions packages for those who would like individualized help navigating the transfer process.
Invested in students' broader development and self-confidence during the stressful admissions process – Similar to our top-rated consultant, Admissionado, Spark also maintains a concerted focus on helping students build skills to succeed in college and future endeavors, while some consultants have more of a transactional vibe.
Expensive packages priced at $10,000-$30,000 – Spark Admissions falls in a similar camp to IvyWise and Top Tier Admissions given their expensive counseling packages that are cost prohibitive for many.
Strategist's Take: Spark Admissions maintains a culture of "always learning." As an "academic think tank" the firm is home to some of the most analytical minds in the college admissions space and makes an excellent partner for those who can afford their services. Spark Admissions is an ideal pick for those with an ample budget who wish to gain admission to competitive B.S./M.D. programs.
Honorable Mention College Admissions Consultants
Before covering our review process and methodology, we wanted to briefly review ten other firms that are worthy of an honorable mention. 
11. Testive Academic Counseling (By A-List Education)
Despite some shakeup from its recent merger with A-List Education, Testive still offers college advising services that are charged hourly and bundled into 10, 20, and 30-hour packages. Testive Academic Counseling earns an honorable mention for their expertise in essay brainstorming and admissions officer outreach planning. For such a premium-priced offering, Testive's college advising packages don't quite live up to our expectations. However, for students who have already purchased Testive SAT prep tutoring services, the firm does offer bundled discounts for their advising packages. Although a free consultation is available for students, Testive does not share any kind of results for past clients.
12. Bright Horizons College Coach
Bright Horizons College Coach separates itself from other top college admissions advisors by including former financial aid officers from some of the best colleges on their roster of consultants. The team excels at helping students and families identify scholarship opportunities, evaluate need-based financial aid eligibility, negotiate offers, and assist with preparing letters of appeal for financial aid. A rather unique trait about the firm is that they offer a research mentorship add-on program where students can work with researchers from top institutions such as Harvard, Oxford, or MIT to help demonstrate their interests and passions on college applications. Bright Horizons boasts a 98% success rate for past clients, which includes international and transfer students.
13. Varsity Tutors Admissions Consulting (formerly Veritas Prep)
After purchasing Veritas Prep in 2019, Varsity Tutors recently closed down the Veritas Prep brand and consolidated its admissions consulting services. While this may be a signal of lackluster demand, the newly restructured college admissions team boasts consultants with past admissions experience from elite institutions such as Brown, Yale, Georgetown, Harvard, and Princeton. Varsity Tutors follows our preferred model of primary consultant plus additional team support (e.g. Admissionado) to achieve proven results for applicants. Additionally, the company includes access to a financial aid specialist, which is a nice perk many firms don't offer. Varsity Tutors' admissions consulting packages start around $4,700, and the firm offers a free consultation for prospective students and their families.
Empowerly may be one of the newer firms on our list, but they're growing quickly as evidenced by their inclusion on the Inc. 5000 list. The firm has achieved a 94% success rate to date and boasts up to an 11x improvement in acceptance rates measured over thousands of applicants. Empowerly is a member of the National Association for College Admissions Counseling (NACAC), which is a nice seal of approval for the integrity of their services. 
While their results speak for themselves, we did notice some variability in consultant quality at the firm. That being said, Empowerly is dedicated to ensuring a quality service for every client, and we read accounts where additional time or an offer to change consultants was provided when expectations were not met. If Empowerly sounds like they could be the right fit for you, we encourage you to speak with one of their enrollment specialists to learn more.
Based out of Bethesda, Maryland, Marks Education expertly helps students navigate the college admissions maze. With an emphasis on one-on-one college admissions counseling, Marks works with families to craft an efficient and effective plan for their student's success. The team maintains a focus on knowledge-sharing throughout the firm and pays close attention to the latest data and trends driving admissions decisions. While nowhere near our best value pick, Admit Advantage, Marks Education's comprehensive packages average around $10,000 for high school seniors. The firm also provides customized (though expensive) test prep tutoring options for students looking to improve their SAT scores to increase their chances of admission. While Marks Education does serve clients nationwide through video calls, they probably make the most sense for families close to their Washington D.C., McLean, and Bethesda locations.
Command Education was founded by Christopher Rim, a 26 year old Yale graduate, to master the art of Ivy League admissions. The firm provides a boutique feel by limiting the number of clients in any given year and maintaining a small student to mentor ratio. Unlike most firms who prioritize consultants with past admissions committee experience, Command Education's mentors are younger, recent graduates of the most elite colleges and universities. They believe this "near peer" mentorship offers better opportunities for students to connect with their consultants when completing their advising programs. As a bit of a fun fact, Command Education has the highest listed price tag we've seen for a one-time fee comprehensive admissions package: $85,000! 
While the firm does boast a 100% acceptance rate for early admits to Harvard last year, it's hard for most families to even come close to justifying the price tag. Additionally, given the limited spots available each year, it's possible there's a bit of self-selection happening when bringing on new clients. That being said, Command Education does offer exceptional mentoring and truly unlimited consulting time. So, if you exclusively dream of attending Harvard and have the budget for their services, you may want to consider Command Education.
Based near Miami, Florida, Prepory specializes in both college admissions and career coaching. The firm emphasizes individualized, growth-oriented coaching to maximize student success from an academic and personal perspective. Prepory's admissions consultants are past admissions officers from some of the country's most-desired schools including Harvard, Duke, and Columbia. One differentiating feature our team really liked about Prepory is their parent check-ins that provide structured time to discuss your child's progress while on their admissions journey. The firm also has one of the better client portals we've seen and includes data and insider info on colleges nationwide. Notably, they're trusted by families all over the world (having served students in 33 different countries).
IvyCoach considers itself to be among the world's premier college consultants having successfully navigated the space for over 30 years. Over its long history, the firm has been featured in nearly every major U.S. news publication including The New York Times, Wall Street Journal, Washington Post, and NPR. 
The first thing that stood out to our team about IvyCoach is their tagline: "We make you weird." Rather than insisting students highlight their well-roundedness to colleges, the firm encourages clients to focus on demonstrating a singular hook with respect to their extracurricular pursuits. 
IvyCoach also has a sharp focus on specialized strategies for early decision and early action plan applicants. Their services are geared towards only the most competitive applicants, and they openly advertise weeding out potential candidates if they don't think they have what it takes.
Crimson Education is a leading college admissions consultant with some of the most extensive stats we've seen on past clients' success rates. For example, Crimson Education students were admitted at a rate of nearly 25% to the U.S. top 10 schools (as defined by US News and World Report) compared to the overall rate of just under 5%. The firm is led by CEO, Jamie Beaton, who is not only a Harvard and Stanford graduate but also an Oxford Rhodes Scholar. Additionally, Jamie is the author of Accepted!, a national bestselling book on the college admissions process. Although Crimson Education is an expert on Ivy League admissions, the firm also offers specialized services for Oxbridge admissions in the UK as well.
Since its founding over ten years ago, College Zoom has carved out an interesting niche in the college admissions world by focusing on so-called "miracle students" (i.e. students whose classmates may consider them average, but admissions officers consider too good of a fit to turn away). College Zoom maintains a heavyweight presence in the University of California school system, having successfully lobbied them to introduce bullet point formatting in the activity summary of the UC application. Rather than focus on hiring former admissions officers, College Zoom has found that the best results for their students come from consultants with persuasive writing and coaching abilities, which is similar to the philosophy of our top-ranked firm, Admissionado. The firm views admissions as less of a lottery and more like a game of poker. College Zoom believes many students can win out over other "seemingly more accomplished" students by playing to their own strengths and conveying them in a more successful manner.
Exam Strategist produces trusted, independent reviews for parents and motivated students to help them find the best resources to gain admission at their target schools. Our college admissions team thoroughly reviewed over 40 firms to generate our list of the top 10 college admissions consultants, plus an additional 10 honorable mentions. Through a series of interviews, outreach, and live testing via consultation services, Exam Strategist performed over 60+ hours of primary and secondary research to bring you the most comprehensive evaluation of college admissions advisors around. We hope this review helps you find the best-fit admissions counselor based on your personal needs. Please feel free to reach out to our team with any questions you may have on this guide.
Depth of Experience: In addition to years of experience (YOE), we also consider factors such as number of applications reviewed, along with openness of the firm with respect to knowledge-sharing. While most college advising firms work in silos, we give higher marks to those who collaborate openly to serve individual students at the highest level.
Consulting Model: Does the firm only pair students with a single consultant? Or do they offer a team model with both a primary consultant and an essay specialist? What about a simulated admissions committee experience? Higher ratings are given to firms that systematically incorporate multiple checks in their process to maximize the value students receive. 
Administrative Support: Are the firms' consultants also running the business, or are they singularly focused on helping clients get into their target programs? 
Consultant Quality: How selective is the firm's interview process? Are the consultants not only intimately familiar with the admissions processes at the top schools (perhaps having earned a degree from one themselves)? More importantly, do they have the raw teaching and coaching talent to help your student achieve their full admissions potential?
Demonstrated Results: Does the consultant share concrete results or case studies of past clients? Do they have a track record of helping students gain acceptances to the most competitive U.S. colleges and universities? 
Client Feedback: Are there any noticeably concerning and consistent themes that stand out? How enthusiastic are past clients in recommending the firm to their friends and colleagues? Did the advisor add value to the student's application in specific and meaningful ways? 
Global Presence: Given that college admissions is a global playing field, does the firm efficiently and effectively serve students from around the world? Do they have the requisite background to appropriately assist international applicants?
We believe these are the crucial factors to consider when deciding who to hire for college admissions guidance. While other sites may feature bizarre (and in our opinion, bogus) overly-quantitative scoring components that make better sense for comparing running shoes than high-end consulting services, we focus on what matters to prospective clients. In other words: how to choose a firm that will highlight not what your student is today, but what they will become in the future.
Frequently Asked Questions
How much do college admission consultants cost? (2023 Prices)
The table below shows 2023 prices for our list of the top 10 college admissions consultants.
| | |
| --- | --- |
| Top 10 College Admissions Consulting Firms | Standard All-In Package Starting Cost |
| | |
| | |
| | |
| | |
| | |
| | |
| | |
| Solomon Admissions Consulting | |
| | |
| | |
Exam Strategist is reader-supported. When you buy through links on our site, we may earn an affiliate commission at no cost to you. Learn more about our policy.