The Best GMAT Prep Courses of 2023
Our Selective and All-Encompassing Guide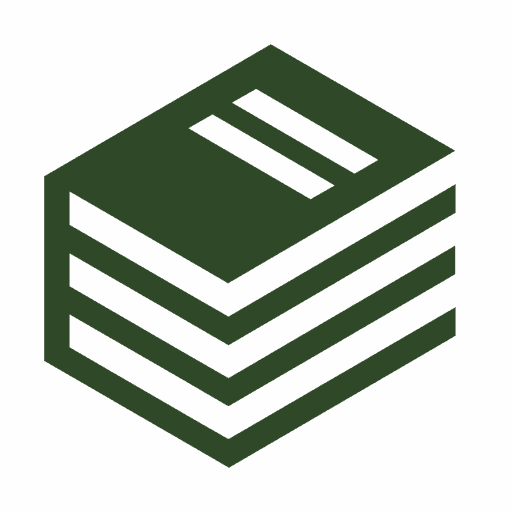 Trusted, Independent Reviews
Achieving a high GMAT score involves more than just putting in hours upon hours of effort. It requires a consistent yet focused practice, emphasizing efficiency and strategy to optimize your performance come exam day. While you can follow your own, most likely ad hoc, study plan, I personally found it difficult to achieve my target GMAT score without at least a small amount of guidance. 
The best way to gain a leg up on the competition, and ensure that you follow a systematic approach to securing a top score, is by taking a GMAT prep course. However, with over a dozen online review courses on the market, how do you determine which is best for you? To help you decide, our team thoroughly researched and reviewed the best GMAT prep materials available.
Selecting a GMAT review course that's aligned with your preferred learning style and study methods is the first step toward achieving a high GMAT score and getting admitted into your target MBA programs.
Top 5 GMAT Prep Courses Compared
The comparison table below provides a brief overview of course features so you can shortlist your top contenders before diving in further.
Best GMAT Prep Courses Summary
At Exam Strategist, we believe there is no one-course-fits-all. When selecting a GMAT review course, consider your personal study preferences, learning style, and score goals to help select the best prep course for you. We only review proven, trusted providers so you can simply focus on selecting the course that's most in tune with your personal study needs. You can use the jump-to-links below to quickly browse through our top-rated GMAT prep courses.

Known for being the original disruptor of the modern test prep space, Magoosh delivers a high-value GMAT prep course at a quarter of the price of competitors. Their course is accessible and effective, allowing students to study anywhere and anytime on desktop or mobile devices. Magoosh has helped over 236,000 students score higher on the GMAT, and the course is backed by a 50-point score improvement guarantee. For a discounted price of $249, you'll get over 1,300 practice questions with in-depth video explanations, 2 practice tests, and more than 340 video lessons taught by Magoosh's expert GMAT instructors. 
The Magoosh GMAT review platform is user friendly and designed for flexibility and personalized learning. You won't be bound by any predetermined course sequence, which makes it easy to jump in and out of topics at your own pace. Despite the low price, Magoosh's custom practice features are some of the best available, helping you to efficiently identify your weaknesses and create customized practice sessions at a very granular level. 
One of the best features about the course is the video answer review explanations. If your past test prep experience revolved around books with short and ineffective text explanations, you'll be pleasantly surprised at how easily and quickly you will pick up on concepts with Magoosh's thorough explanations. This was a complete game-changer for me, having only used prep books for past admissions tests before discovering Magoosh.
While other GMAT providers only offer 4-6 months of access to their courses, Magoosh offers students a full year of online access, which also includes the option to pause your subscription should your plans change. This type of flexibility, coupled with the ability to study on the go, is yet another reason why Magoosh offers one of the best value propositions in the GMAT prep world. 
Magoosh GMAT Prep Course Details
Every GMAT prep course has its positives and negatives.
One of the Cheapest Complete Prep Options Available
Highly Customizable Practice Sessions
Effective, Thorough Video Answer Explanations
In-Depth Analytics for Progress Tracking
User Friendly Course Platform
50-Point Score Increase Guarantee 
Only Includes 2 Unofficial Practice Tests 
Less Guidance and Structure Compared to Many Courses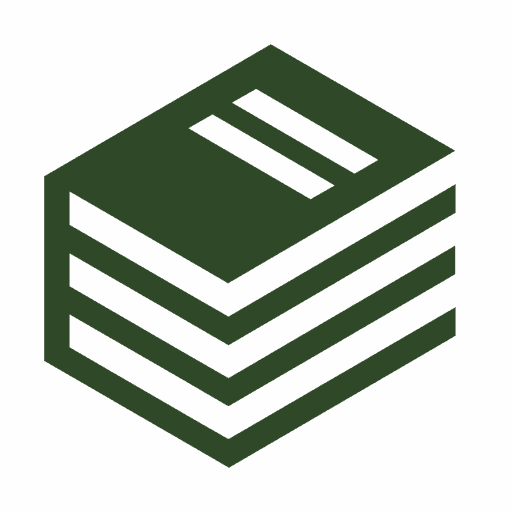 Strategist's Take: Best Value GMAT Prep Course
Magoosh is an all-around student favorite and best-value winner among online, self-directed GMAT prep courses. The course delivers actionable strategies with tips on how to solve problems efficiently and achieve the score you need to get admitted. With a full year of access and some of the best and most thorough video answer explanations in the space, Magoosh is a safe and ideal choice for a wide variety of students. If you're looking for a proven course, backed by a 50-point score improvement guarantee, at a very budget-friendly price, Magoosh may be the best GMAT prep course for you.

Target Test Prep GMAT Prep Course
Without question, Target Test Prep (TTP) is your best resource for mastering the GMAT Quantitative Reasoning section. To say the course is thorough would be a severe understatement. With over 2,500 quant practice questions and 800+ in-depth video solution explanations, students report needing to spend around 150 hours to complete this comprehensive quant-only prep course. Simply put, Target Test Prep is intense but highly effective at helping you achieve a high GMAT quant section score. Based on data from users who posted verified reviews on GMAT club, TTP students report an average total GMAT score of 720 and quant score of 48. As a frame of reference, a 94th percentile GMAT score could make you a competitive candidate at many of the top 10 MBA programs in the world. 
Target Test Prep is ideal not only for students aiming for an elite score but also for those who are uncomfortable with their math skills and are looking for a structured approach. The course content is clearly written and well explained. In my opinion, Target Test Prep's instructors are best-in-class at breaking down GMAT math problems into their fundamental components. By helping you develop these quant concept pattern recognition skills, you can feel confident going into the exam that there will be no surprises on test day. 
One distinct feature about Target Test Prep, is that they require you to complete the course in a linear, well-structured sequence. TTP takes the guesswork out of GMAT quant prep by requiring you to master concepts through chapter quizzes before continuing on to future lessons that build upon each other throughout the course. By following a custom study plan, personalized to your needs and target score goals, you'll be able to maximize your study efforts and make consistent gains over time with the help of expert quant instructors.
Target Test Prep offers three subscription options, which all include full access to their complete review program. The Flexible Preparation plan costs $99/month, and is perfect for students who are unsure of how long they'll need to study and would like the option to cancel at any time. The Dedicated Study and Maximum Learning plans cost $299 and $399 respectively and include 4 or 6 months of access. Additionally, Target Test Prep is currently including complimentary access to their new, pre-launch GMAT Verbal course in all plans at no extra cost. 
Target Test Prep GMAT Prep Course Details
Every GMAT prep course has it's set of pluses and minuses, including Target Test Prep.
Target Test Prep GMAT Pros
High Quality Video Solutions to Practice Questions (800+) 
GMAT Quant Score Increase Guarantee
Smart Analytics and Error Trackers
Useful PDFs, Formula Sheets, and Note Taking Sheets
Top Instructors for Making Difficult Concepts Clear
User Friendly Course Platform
Personalized and Structured Study Plans with Meaningful Guidance 
Best-in-Class for Quant Practice Questions
Target Test Prep GMAT Cons
No Included Practice Tests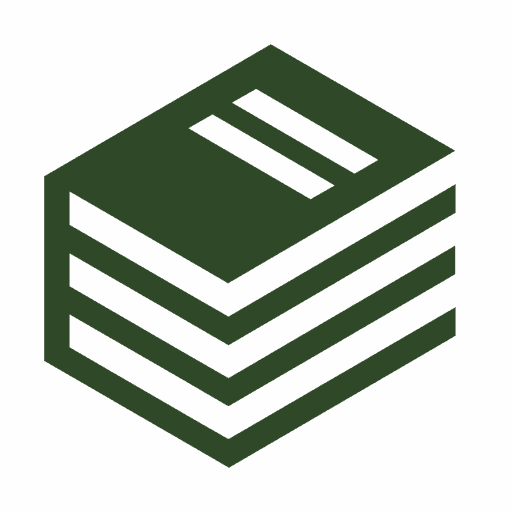 Strategist's Take: Best for Quant GMAT Prep Course
Target Test Prep is the best review course for the GMAT Quantitative Reasoning section. The course is guaranteed to increase your quant score, or your money back. Target Test Prep has the data to backup that claim with their average user reporting a total GMAT score of 720 according to verified reports from GMAT club. With flexible pricing options, and significant guidance from quant experts who make GMAT math concepts easy to understand, it's no surprise students rave about TTP. If you're looking for a structured review plan, with best-in-class quant instruction at a budget-friendly price, Target Test Prep may be the best online GMAT prep course for you.
Still not sure if Target Test Prep is the best GMAT review course for you? If you're interested in learning more about it, please see our in-depth Target Test Prep GMAT Course Review.
The Economist GMAT Tutor Prep Course
Fully revamped and powered by examPAL's innovative technology, the new Economist GMAT Tutor prep courses are tailored for aspiring MBA students desiring both flexibility and personalization in their GMAT study plans. They include an industry-best, 70-point score improvement guarantee, 4-6 official GMAC practice tests and essay reviews, along with private tutoring sessions included in all course packages. We believe that The Economist GMAT Tutor stacks up well against other premium review course providers and should be given a close look by students who have the budget for it. 
The course platform is powered by an adaptive learning algorithm, which uses innovative technology to identify your learning habits and patterns. This is great because it tailors practice questions and answer strategies to provide the greatest impact on your studying. The adaptable curriculum will improve your efficiency and help you score higher on the exam in a shorter period of time. 
The Economist GMAT Tutor plans are all-inclusive and customizable to your individual needs through a unique credit system. You can personalize your program by redeeming credits for additional resources such as extra private tutoring sessions, practice exams, or personal responses for ask-a-tutor questions. As a nice bonus, students are given a digital subscription to The Economist ($55 value), which is an excellent resource for GMAT reading comprehension (RC) and analytical writing assessment (AWA) practice.
They offer two comprehensive course packages, Premium ($789) and Genius ($989). Both options come with the 70-point score increase guarantee but differ in the following ways: number of official practice tests (4 vs. 6), number of essay reviews (4 vs. 6), live 1-on-1 tutoring sessions (2 vs. 4), and ask-a-tutor questions (100 vs unlimited). Given the larger quantity of resources and $200 cost difference, for most students looking for a high-end prep course, we recommend the Genius option to get the most bang for your buck. 
The Economist GMAT Tutor Prep Course Details
Every GMAT prep course has its own set of pluses and minuses, including The Economist.
The Economist GMAT Tutor Pros
Live Tutoring Sessions Included in Both Comprehensive Course Packages
Ask-a-Tutor Questions (100 – Unlimited) 
Innovative Education Technology Platform 
Adaptable Learning Platform 
3 Month Economist Digital Subscription 
Thousands of Practice Problems with Engaging, Interactive Lessons
Industry-Leading 70-Point GMAT Score Increase Guarantee 
The Economist GMAT Tutor Cons
Course is Relatively New (Recently Relaunched with New Platform and Features)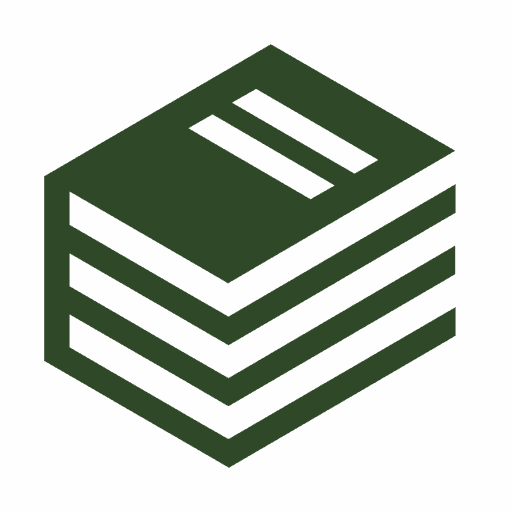 Strategist's Take: Best for Tutoring Options
The Economist GMAT Tutor makes a compelling, new option for students looking for a premium GMAT course with both on-demand instruction and built-in personalized tutoring options. The lessons are clear and focused, teaching cognitive flexibility with an emphasis on real GMAT test strategies. Given the amount of personalized instruction included, their price point is highly competitive when compared to other premium providers. If you are targeting a high GMAT score in the 680-700+ range, backed by an industry-best score improvement guarantee, The Economist GMAT Tutor may be the best GMAT review course for you. 
Still not sure if The Economist GMAT Tutor is the right online review course for you? If you're looking for a comprehensive course at a great price, check out our Magoosh GMAT Course Review.

PrepScholar GMAT Prep Course
If you are looking for a GMAT prep course that is optimized for efficient studying, take a close look at PrepScholar. Their on-demand, 4-month review course is taught by exceptional instructors, all of whom achieved a 99th percentile GMAT score. PrepScholar is heavily praised for offering an exceptionally high, 60-point score improvement guarantee, along with a level of personalization not typically found within the on-demand prep course space. As an example, I received a personal email from one of the instructors, which answered questions I had asked when prompted during the sign up process.
This online GMAT review course is perfect for cost-conscious students who want an efficient study program to score highly on the exam in as little time as possible. PrepScholar's custom algorithm adapts to your strengths and weaknesses, building a custom curriculum and study program that adapts to your difficulty level throughout the course. You will be kept on track with helpful email reports, progress trackers, and personalized feedback to help you stay focused and motivated. This type of personalization is usually only available with the traditional prep companies, but you can pick up PrepScholar's flagship course for a discounted price of $259.
While many courses focus strictly on videos, PrepScholar strikes a nice balance in delivering both text and video-based instruction. I personally appreciated the variety and found it helpful to see the content presented in more than just one form, which most researchers would agree is beneficial for memory retention. That being said, in my opinion, the presentations are a bit more dry compared to other courses. Though, that shouldn't take away from the fact that the instructional content and strategies themselves are highly effective and sure to improve your GMAT knowledge. 
PrepScholar GMAT Prep Course Details
See below for what our team liked and didn't like about PrepScholar's online GMAT prep course.
One of the Most Affordable, Online GMAT Prep Courses ($259)
60-Point Score Increase Guarantee or Your Money Back (One of the Best)
Custom Algorithm and Personalized Features to Improve Your Efficiency
Phenomenal Customer Service
Highly Organized, Structured and User-Friendly Platform
99th Percentile GMAT Instructors 
Detailed Reports and Progress Tracking to Keep You On Track
Shorter Access Period than Some Other Providers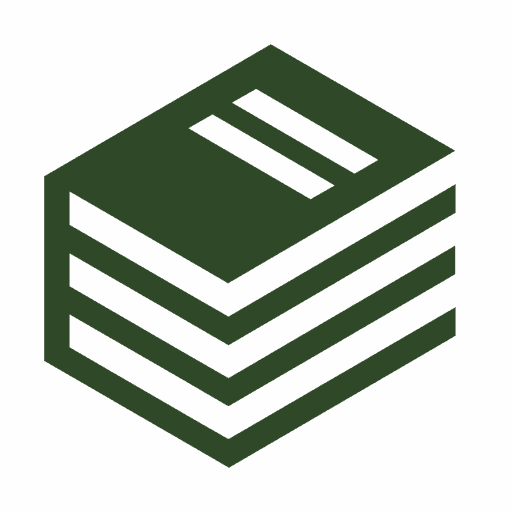 Strategist's Take: Best for Efficient GMAT Studying
PrepScholar is designed to help you study smarter, not harder. While they may have fewer practice questions andr less engaging videos than some of the more expensive options, PrepScholar delivers with their customizable curriculum that helps students study efficiently and raise their GMAT scores quickly. Additionally, they provide one of the more personalized approaches we've seen in the on-demand prep space, blending the flexibility of an online course with the individualized attention you need. If you are looking for an efficient way to make huge gains in your GMAT score at a budget-friendly price, PrepScholar may be the best GMAT prep course for you.

Need more info to determine if PrepScholar is the right fit for you? Check out our full review of PrepScholar GMAT.
Manhattan Prep GMAT Review Course
Manhattan Prep is known in the testing world for their 99th percentile instructors who are not only best-in-class teachers, but also witty and highly engaging. This ethos is evident in both their live online classes, notable for small sizes, as well as through their on-demand prep course video lessons. Now, before diving further into Manhattan Prep's stellar GMAT review course packages, we believe it is important to note that they do not specifically offer a score guarantee refund policy. Although they are somewhat unique in the test prep world for this characteristic, it doesn't detract from the fact that we found them to deliver the most fun and engaging GMAT prep materials on the market. 
Manhattan Prep receives major props from students for their award-winning Interact software, which powers their online, on-demand course platform, creating an engaging experience meant to replicate the guidance of a live review course. Without a doubt, the interactive video lessons are significantly better than any other prep provider's. This is especially true with respect to the video presentation quality and course dashboard. Simply put, while other providers make you feel like you're living in the early 2000's, Manhattan Prep is a review course that looks and feels modern.
While their Interact GMAT Course is a great option, we believe that it's worth it for most students to pay the additional several hundred dollars for the online live class package, since that is where Manhattan Prep really shines. With this option, you'll receive everything from the on-demand class in addition to 27 hours of live instruction. To increase student engagement and provide more individualized attention, Manhattan Prep intentionally keeps their class sizes small. The Live GMAT Course option is great for students who want the benefits of personalized learning paired with the flexibility of completing practice questions within an online course platform that mimics the real exam. 
Manhattan Prep GMAT Review Course Details
See below for what our team liked and didn't like about the Manhattan Prep GMAT review course.
Several Course Packages and Options to Choose From
Dedicated GMAT Course App
Partnership with mbaMission for Admissions Coaching
Small Class Sizes for Maximum Student Engagement
Fun Instructors who Scored at the 99th Percentile 
Hardcopy Prep Books Supplemental to Online Course
Award-Winning Course Platform
One of the More Expensive Prep Course Providers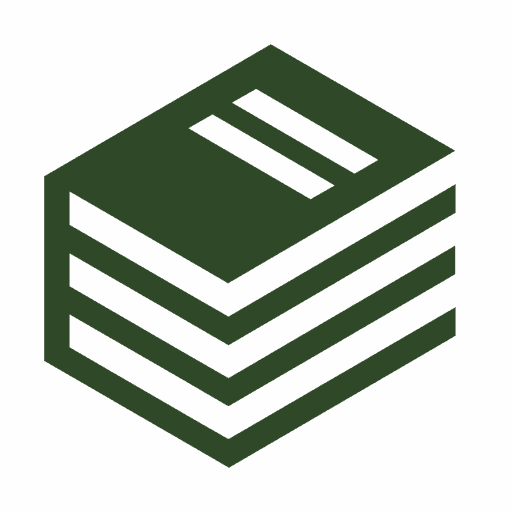 Strategist's Take: Most Engaging GMAT Instructors
Manhattan Prep differentiates themselves by offering the most engaging live and on-demand video instruction in the industry. While their courses command a premium price that will be out of reach for some, Manhattan Prep is second to none when it comes to instructional quality and keeping students engaged in their GMAT studies. With 27 hours of live instruction, access to an award-winning course platform, hard copy books, and 6 exam-like practice exams, you can be confident that you'll get what you pay for. So, if you need a premium review option with small class sizes and instructors that won't put you to sleep, Manhattan Prep may be the best GMAT prep course for you.
If you're not sure if Manhattan Prep is the right GMAT review course for you but do know that you'd like a premium course with live class options, check out Kaplan. 
The Princeton Review GMAT Course
You may be familiar with The Princeton Review from their well-advertised SAT and ACT prep courses. However, they've been training students to ace the GMAT for almost forty years and offer multiple premium course packages with unique features that help them stack up well against Manhattan Prep and Kaplan. With live features and a higher-score guarantee included at every price point, we recommend The Princeton Review GMAT Prep for a wide variety of students. 
The Princeton Review is a safe choice for students due to their robust, comprehensive GMAT materials, which include 10 full-length practice tests, strategy prep books, and over 3,000 practice problems. While the self-paced course option is a great choice and includes a 1-1 coaching session, The Princeton Review specializes in live online classes. 
The live course packages include all the convenient and flexible features of the on-demand course paired with small class sizes and personalized instruction. Additionally, The Princeton Review offers a unique course, the GMAT 700+, which as the name suggests, guarantees a GMAT score of 700 or higher. To put this in perspective, a 700+ GMAT score will place you around the 90th percentile, making you a stronger candidate for the top 25 MBA programs in the world.
One other unique feature we really liked about the Princeton Review was their adaptive DrillBuilder. This tool allows you to either optimize your prep, letting the adaptive algorithm do the work identifying your weak areas, or customize your prep, creating your own drills based on specific question types you'd like to focus on for improvement. 
Additionally, the question review videos themselves are adaptive. If you miss a certain question and would like to review the relevant concepts and strategies, the course system will pull up a custom sequence of videos for you to review. This is helpful for making sure you learn from your mistakes and fully understand the concepts and strategies necessary to ace any particular style of GMAT question.
The Princeton Review GMAT Course Details
Like any GMAT prep course, The Princeton Review has its own unique set of pluses and minuses.
The Princeton Review GMAT Pros
Multiple Course Packages and Options (Self-paced and Live Online Classes)
700+ GMAT Score Guarantee Course Option
Adaptive DrillBuilder Tool (Optimize or Customize Your Prep)
Best-in-Class for Computer-Adaptive Practice Tests (10)
Experienced Instructors and Tutoring Options
Adaptive Video Lessons Synced to Practice Problems
Self-Paced Course Includes a Personal Coaching Session 
Score Increase Guarantee With Money Back or Course Retake Options
The Princeton Review GMAT Cons
No Dedicated Course Mobile App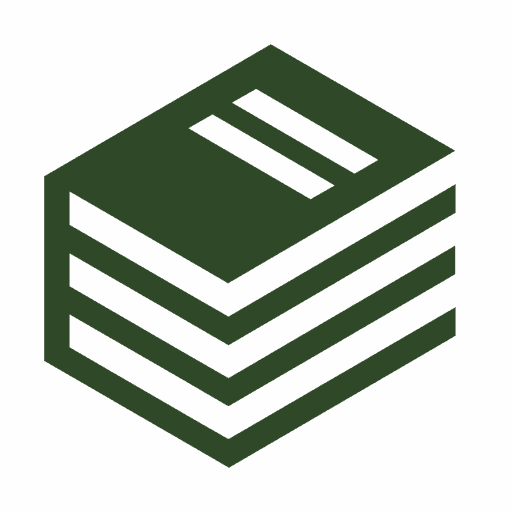 Strategist's Take: Best for Quality of GMAT Materials
The Princeton Review earns a spot on our list for its trusted and thorough course packages, which include live instruction in every option (even the on-demand course). As one of the oldest players in the test prep space, you'll have to be willing to pay up for their premium courses. They offer small class sizes, smart online prep resources, and best-in-class practice tests. You can rest assured that you won't be short in resources, or lacking in quality, if you decide to go with The Princeton Review. If you're looking to score highly on the exam and would like a premium resource to help you get the job done, The Princeton Review GMAT prep course may be the right fit for you.
Not sure if The Princeton Review is the right prep for you? Kaplan is a great alternative if you're looking for live online classes. Or, check out The Economist GMAT Tutor for an on-demand and slightly more budget-friendly option that includes a tutoring component.
Frequently Asked Questions: Best GMAT Prep Courses
We go over some frequently asked questions about GMAT review courses in general in the section below. If you're looking for additional, course-specific information, please see our in-depth, individual reviews. Also, we'd be more than happy to personally address any questions or recommend a course based on your background and circumstances. Simply reach out to us using our contact form, and we'll be in touch soon!
How Do I Select the Best GMAT Prep Course For Me?
There's a lot to consider when selecting a GMAT review course. You'll need to weigh your budget against your GMAT score goals while also giving thought to your learning preferences and exam timeline. To help answer this question, let's go through a series of steps to narrow down your list.
Is a top GMAT score an important factor to gain admission at your target business schools? If you're applying to one of the more competitive programs or seeking merit-based scholarships, you're going to want a higher score and may need a potentially bigger budget. Of course, you may find that one of the cheaper options is the best fit for you. 

Do you need, or prefer, live exam prep instruction (in-person or online)? Most of the newer test prep companies only offer on-demand review courses. If you think you may need the accountability and personalized attention of a live class, you'll need to turn to Kaplan Test Prep or The Princeton Review for one of their live GMAT classes. 

Both the established as well as the newer prep providers offer on-demand courses, so you'll have plenty of options if you don't require live instruction. 

Do you like to follow well-structured study plans with detailed guidance? If so, then you may want to consider Target Test Prep GMAT or The Economist GMAT Tutor review courses.

If you enjoy a more relaxed approach with less rigid structure, Magoosh may be a good fit for you. I should also note that Magoosh provides GMAT study plans for students who prefer more structured exam prep. 

Do you find PowerPoint-style presentations difficult to follow? Do you need visible instructors with HD video to stay engaged in the review lessons? If so, you may need to consider one of the premium providers such as Manhattan Prep or Kaplan. 
Are GMAT Review Courses Worth It?
In my opinion, yes they are worth it. As someone who has taken the GMAT both with and without a prep course, I can attest to the significant score improvements most review courses promise. Studying with a GMAT prep course is more streamlined and effective than studying on your own with books. 
But don't just take my word for it. Give several of the courses a try via their free trials to see which one you prefer. GMAT courses are available for a wide range of budgets, and a top score can potentially provide scholarship dollars and increased odds of admission at your target business school programs. 
When Should I Plan To Take a GMAT Course?
You should plan to take a GMAT prep course as early as possible once you know which admissions cycle you'll be applying for. Ideally, you should start your GMAT prep about 9-10 months prior to your first business school application deadline. Why so early? See below for a few considerations:
Business school applications should not be underestimated. A great deal of effort and coordination goes into submitting a stellar MBA application. Your statement of purpose and essays are very important to the process, and you'll likely want to write those without the stress of simultaneously studying for the GMAT. Most admissions consultants recommend at least 3 full months of focused work on your applications meaning you'll need to have your goal GMAT score no later than 3 months before your first deadline. 

One other reason to get your GMAT out of the way early is to allow yourself time for potential retakes. There's a certain amount of uncertainty around every individual GMAT score, so it's important to give yourself the opportunity to retake if you had a bad day on your first attempt. Generally, it's a good idea to plan your second attempt about 4-6 weeks after your first. 

The last item to consider is how many months you intend to study for the exam. Many instructors and tutors recommend an average of around 4 months. Any more than that, and it becomes easy to get complacent in your studies or retain everything. That being said, some students can benefit from longer study plans such as those who need to take math refresher courses or if English is a second language. Also, I should mention that 4 months is the average leading up to the first GMAT exam date. Many students plan for a retake 4-6 weeks later so the total time tends to be closer to 6 months start to finish.
Do Review Courses Offer Refunds?
Nearly all of the GMAT review courses we recommend include some type of score increase guarantee, or you'll be entitled to a full refund. Some providers such as Kaplan even provide an option to continue retaking courses until you're satisfied with your score. Also, many test prep companies offer a risk-free trial period for up to the first seven days after signing up (see PrepScholar GMAT). While most offer some type of guarantee, be sure to thoroughly evaluate each provider's full policy as some will have more stringent eligibility requirements than others. 
How Much Does a GMAT Prep Course Cost?
GMAT prep courses are available at a wide variety of price points. The cost of a review course ranges from as low as around $200 for an online, on-demand option and up to $2,000 for a live online GMAT class format with private tutoring options. In general, the fully self-directed courses will cost less while course packages with tutoring hours built-in will cost the most. 
Exam Strategist is reader-supported. When you buy through links on our site, we may earn an affiliate commission at no cost to you. Learn more.