The Best GRE Prep Courses of 2023
Our Selective and All-Encompassing Guide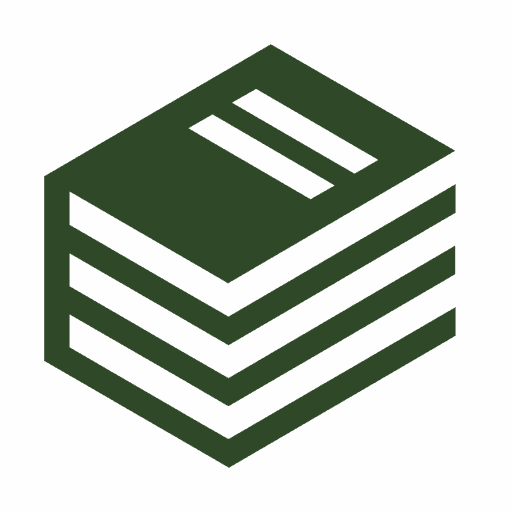 Trusted, Independent Reviews
Achieving a high GRE score is no small task. It requires a meaningful time commitment, with consistent and focused practice. 
One of the best ways to ensure that you get a top score is by taking a GRE prep course. But how do you know which course is right for you? Fortunately, our team has thoroughly researched and reviewed the best GRE prep materials on the market to help you decide.
Selecting the GRE prep course that's most aligned with your preferred study methods and learning style is the first step toward achieving a high score on the GRE and getting admitted into your target graduate school programs.
GRE Prep Course Comparison Table
Best GRE Prep Courses Summary
Keep in mind, there is no one-course-fits-all. When selecting a GRE prep course, keep in mind your learning style, study preferences, and score goals in order to select the best course for you. We only review the most trusted courses so you can focus on choosing a course that's most aligned with your personal needs. Feel free to use the jump-to-links below to quickly navigate through our top-rated GRE prep courses. 

If you've only recently considered taking a GRE prep course, you may still be wondering if they are actually worth it given the high price tags of the more well-known providers. Magoosh was founded over a decade ago to put those thoughts to rest with their commitment to "making test prep accessible, effective, and enjoyable so that students can achieve their educational dreams."  When it comes to value provided per dollar spent, Magoosh is hard to beat and, arguably, tied with Achievable for our best-value course designation. 
Unlike many of the major prep providers, Magoosh only offers a self-directed online course option. They target cost-conscious GRE students who want ultimate flexibility on where and when they study. Students may access the video-based course via desktop, tablet or mobile device. Also, you can pick up right where you left off with cross-device syncing (i.e. it's great for on-the-go studying). 
The course itself delivers more than 100 highly-effective video lessons so you can learn efficiently and review the most important concepts tested on the GRE. Additionally, you'll have access to more than 1,400 practice questions with in-depth explanations of all correct and incorrect answers for greater understanding. Their custom practice session functionality and advanced analytics will help you effectively identify weaknesses and measure your improvement throughout the course. As a nice bonus, the course dashboard includes a GRE score predictor to help provide accountability and ensure you remain on target to hit your goal score come exam day.
Magoosh GRE Prep Course Details
Every GRE prep course has its pluses and minuses, including Magoosh.
Low Price: $179 for 6 Months of Premium GRE Course Access
5-Point Score Increase Guarantee or Your Money Back
Large Question Bank of More Than 1,400 Practice Problems
Broad 7-Day Free Trial to See if the Course is a Good Fit For You
Mobile-Friendly Platform with Device Syncing for On-the-Go Studying
Handy Flashcard App to Master Essential and Advanced GRE Vocabulary Words
Prompt and Effective Customer Support for Students
Video Presentations Feel Slightly Outdated
No Textbooks or Digital/Print Download Materials (Video Lesson Transcripts Only)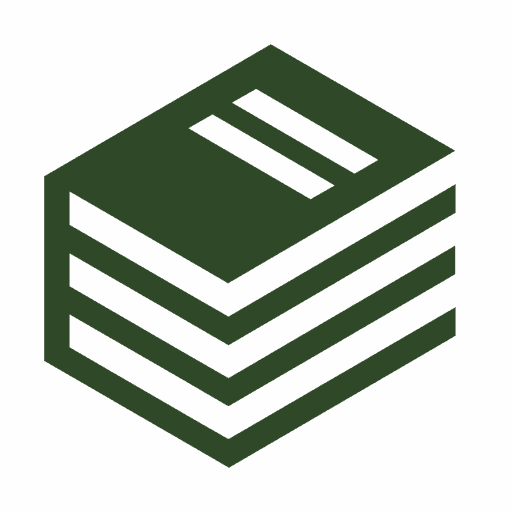 Strategist's Take: Students' Favorite GRE Prep Course
Magoosh is easily one of the most affordable and best-value GRE prep courses. They provide a flexible curriculum, easy-to-use online platform, and hundreds of exam-like practice questions with detailed analytics to track your progress. If you're a motivated student on a tight budget and looking for an efficient and effective way to study, Magoosh just may be the best GRE prep course for you.

Still not sure if Magoosh is the right GRE review course for you? If you'd like to learn more, please see our detailed Magoosh GRE Prep Course Review.
Achievable GRE Prep Course
If you like the low price tag of the Magoosh course, but are looking to gain more of an "edge" against your competition in achieving a high GRE score, there is a good chance Achievable might be the right fit for you. Although they are relatively new to the GRE scene, Achievable delivers what is arguably one of the most innovative review courses on the market. Watch out legacy prep companies! Notably, Achievable is built around the use of a spaced learning algorithm that adapts to students over time, personalizing their study schedules and helping them better retain their learnings.
Unlike many of the top review courses, Achievable does not utilize any video-based instructional methods. Rather, they provide a digital course manual (or textbook) with 89 bite-sized lessons that are designed for efficient, 10-15 minute study sessions. This is great for college students and busy professionals looking to squeeze in additional study time during a commute, workout, or mealtime.
Achievable is highly structured and review topics are presented in an optimized order and customized to your needs based on an adaptive learning algorithm backed by memory science. One important area where the course really distinguishes itself is in helping students master the challenging vocabulary necessary to achieve a high score on the GRE. Additionally, they provide an unlimited number of Quantitative Reasoning practice questions so you don't have to worry about seeing the same question twice. 
Achievable GRE Prep Course Details
The Achievable GRE prep course has its own distinct set of positives and negatives.
Budget-Friendly Price: $199 for a Full Year of Access
7-Point Score Increase Guarantee or Your Money Back
Unlimited Quant Practice Questions
Hassle-Free Course Trial (No sign-up required)
Sleek and Modern Platform Calibrated to the Latest GRE
Adaptive Algorithm Personalized to Your Review Needs
Best-In-Class Advanced Vocabulary Training and Practice Quizzes
No Video Lessons (Only a real negative if video instruction is a must for you)
Single Course Option (Though not much of a con if you're specifically looking for an online, self-directed prep course)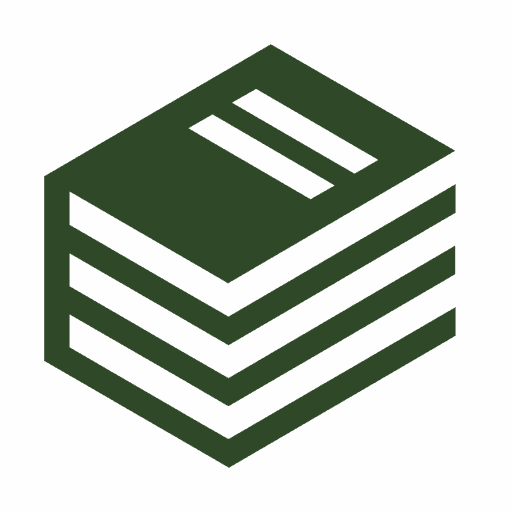 Strategist's Take: Best Value GRE Prep Course
Achievable may be new to the GRE scene, but they are an ideal option for those in need of a highly efficient and well-structured course that takes the guesswork out of how to better optimize your study time. They offer a sleek, modern digital course platform and comprehensive coverage similar to their higher-priced competition. If you are looking to gain an edge on the exam with a focused and efficient course of study at a budget price, Achievable might be the right GRE prep course for you. 
Target Test Prep GRE Prep Course
If you find yourself in need of some serious math help, or if you just really want to ace the GRE quant section, you won't find a more thorough resource than Target Test Prep (TTP). This dedicated online Quantitative Reasoning-only prep provider packs a calculated punch with over 3,100 GRE practice questions, 800+ of which include detailed HD video solutions with step by step analysis from TTP's expert quant instructors.  
It's important to note that Target Test Prep's review course is intense. You can expect to spend somewhere around 150 hours completing all 38 course modules in TTP's carefully structured course sequence. Notably, the platform provides you with a personalized study plan based on your goal score and performance on a 40-question diagnostic test. Additionally, you won't be able to continue onto subsequent course modules before passing a series of concept check quizzes with difficulty metrics based on your individualized study plan. This is great for students looking for the accountability of a live course but with the flexibility of an online and on-demand format.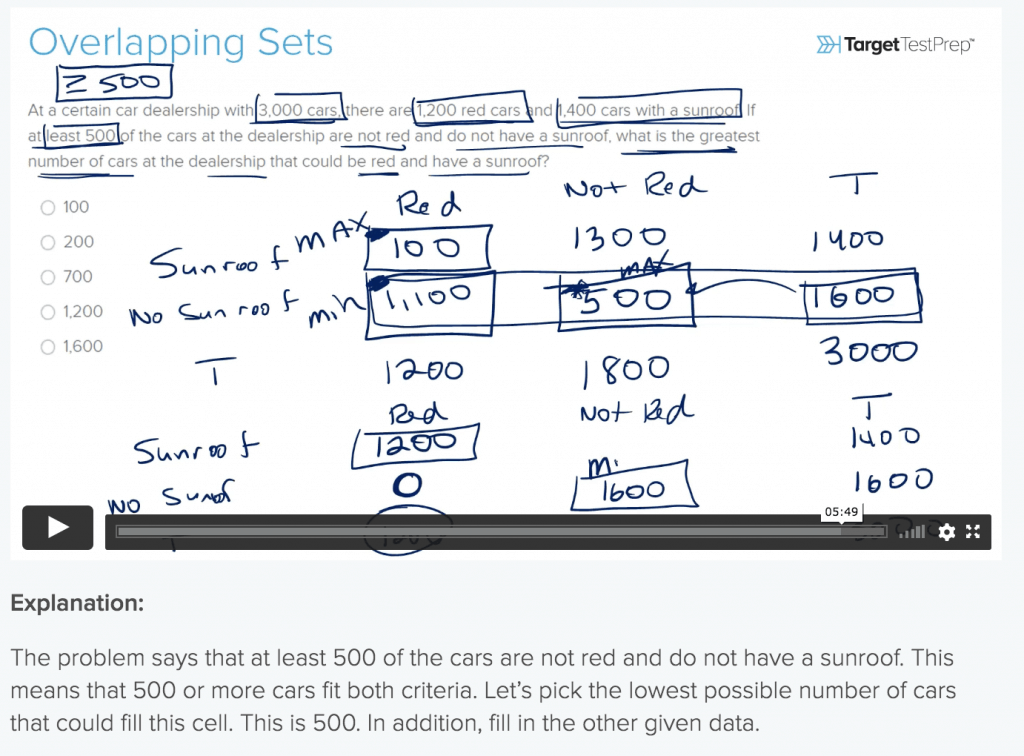 Target Test Prep's quality of instruction is second to none when it comes to breaking down quant concepts into their fundamental building blocks and helping you put the pieces together to gain confidence in applying them on the exam. Also, if you're an ambitious student looking for a top GRE quant score and following the advanced study plan, TTP delivers some of the most ridiculously challenging (and weird) practice questions imaginable. To say they are thorough in testing the edges of your knowledge is an understatement. All things considered, it's hard to imagine how you wouldn't be able to improve your quant score after following this course. 
Target Test Prep GRE Prep Course Details
Every GRE prep course has it's set of pluses and minuses, including Target Test Prep.
Target Test Prep GRE Pros
Affordable Relative to Other Quant-Only Courses: Plans Start around $66/Month for 6 Months of Access
GRE Quant Score Increase Guarantee or Your Money Back
3,100+ Quant Practice Questions
800+ HD Video Solutions with Step-by-Step Instruction
Modern and Mobile-Friendly Course Platform
Multiple Study Plan Options Personalized to Your Math Comfort Level and Goal GRE Quant Score
Meaningful Course Structure with Features to Hold Students Accountable 
Target Test Prep GRE Cons
No Verbal Course (Though we hear one is in the works)
Only Includes 2 Practice Exams (Students must purchase 2 additional exams to complete the recommended study plans)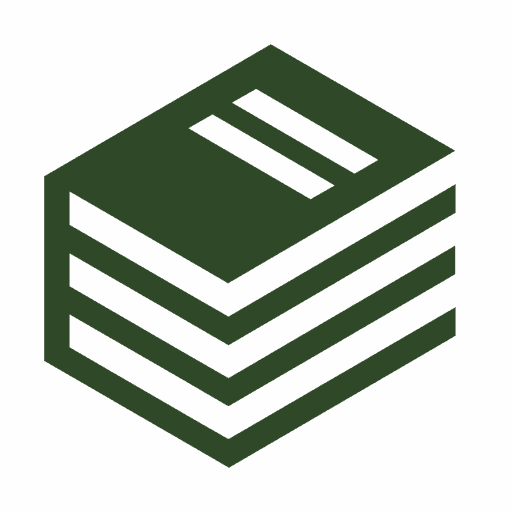 Strategist's Take: Best for Quant GRE Prep Course
Target Test Prep may be time-consuming to complete, but they are the best option for students who are either in need of significant math help or are striving to ace the GRE Quant section with a top percentile score. Their review course is intensive, but thorough, and confidence-inducing for those motivated enough to complete it. If you are looking for a digital, on-demand review option to meaningfully improve your quant score without having to seek out expensive private tutoring, Target Test Prep may be the ideal GRE prep course for you. 
Still not sure if Target Test Prep is the best review course for you? If you're interested in learning more about it, please see our in-depth Target Test Prep GRE Course Review.
The Economist GRE Tutor Prep Course
The Economist recently launched an all-new program in Fall 2020, partnering with examPAL, to combine a best-in-class online learning platform with their personalized, tutor-centric curriculum. The Economist GRE Tutor platform helps you reach your target GRE score with interactive lessons, an emphasis on problem solving strategies over content memorization, and personalized instruction from tutors at every price point. Not to mention, they include one of the best GRE score improvement guarantees in the industry, 6-7 points, along with multiple essay reviews and official ETS practice tests. 
This fully online GRE review course is ideal for students who want the flexibility of a self-paced format, paired with individualized support from experienced tutors included in the price of the selected plan. The Economist GRE Tutor uses examPAL's award-winning approach, which will train your cognitive flexibility and teach you the ideal strategies used to solve any GRE question, along with the quickest methods to do so. As an added bonus, you'll receive a free digital subscription to The Economist. This is one of the most recommended resources for students to improve their GRE vocabulary and reading comprehension skills, helping them score higher on the challenging verbal reasoning section.
With three different course packages, The Economist GRE Tutor makes a great fit for a wide variety of students. If you are short on time and need an efficient study plan, they offer a 6-week GRE Express course, which offers 3 official practice tests, 2 essay reviews, and 50 ask-a-tutor- questions for just $349. However, for most students, the Premium course is likely the better fit due to its 6-point score improvement guarantee and 3 months of access, which is available for $489. Students who desire additional tutoring options can purchase the Genius course for $699, which includes an industry-best 7-point improvement guarantee, 6 essay reviews, 3 one-on-one tutoring sessions, and unlimited ask-a-tutor questions. 
The Economist GRE Tutor Prep Course Details
Every GRE prep course has its own set of pluses and minuses, including The Economist.
The Economist GRE Tutor Pros
Premium Level Course Features Available at Lower Price Points 
3 Month Economist Digital Subscription
Ask-a-Tutor Questions (50 – Unlimited) 
Award-Winning Education Technology Platform 
Adaptable and Customizable GRE Curriculum 
Interactive Lessons with Thousands of Practice Problems 
One of the Best GRE Score Improvement Guarantees (6-7 Points)
The Economist GRE Tutor Cons
Express Course Option Lacks Some Features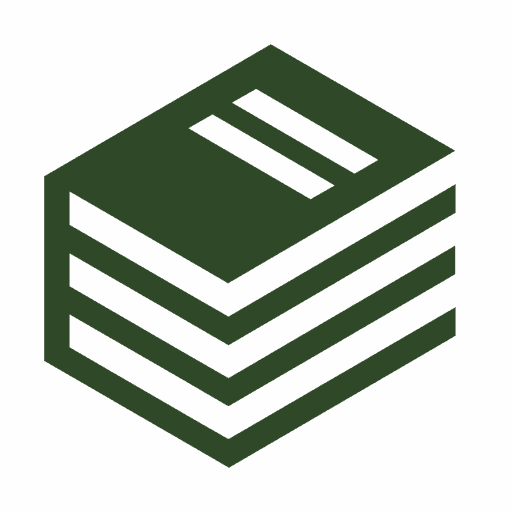 Strategist's Take: Best "Premium-Lite" Prep Course
The Economist GRE Tutor fills the void of middle tier GRE prep course options. Previously, students had to choose from either budget-friendly options or expensive premium courses with virtually no middle ground in between. The Economist's Premium and Genius course packages provide a much-needed option for students looking for a "premium-lite" review course with some of the best features of both worlds. If you want an industry-leading score increase guarantee, personalized curriculum delivered at a flexible pace, and built-in tutoring benefits at a reasonable price, The Economist GRE Tutor may be the best GRE prep course for you.
Still not sure if The Economist GRE Tutor is the right review course for you? If you're looking for a comprehensive course at a great price, check out Achievable GRE Course Review.

PrepScholar GRE Prep Course
PrepScholar may be known for their well-regarded SAT and ACT courses, but their relatively new online GRE prep course does not disappoint. Generating buzz from students for its personalization features and adaptive algorithm (not entirely unlike the Achievable course), they are noted for their dependable service and personal touch. I received a personal email answering questions I had asked while creating my student profile. PrepScholar also offers an industry-leading GRE score improvement guarantee (tied with Achievable). 
This GRE review course is designed for students who are looking for maximum efficiency in their test preparation, which is one reason why we rate PrepScholar as the best GRE prep course for last-minute studying. The other reason is that they frequently mark their price down from $398 to $38 for 1 year of access — a price that's simply unmatched. While the course may often be a steal, the instructional quality is still solid for such a low-priced offering, with course instructors having scored at the 99th percentile on the GRE.
PrepScholar delivers an effective mix of both video and text-based instruction (though arguably the content is a bit dry and less engaging compared to the other low-priced options such as Magoosh and Achievable). Additionally, the user interface is intuitive and simple to navigate, and the course dashboard uses a nice color-coded tracking system to measure your progress and identify areas of improvement. We found the practice questions to be exam-like in nature with helpful and effective answer explanations.
PrepScholar GRE Prep Course Details
See below for what our team liked and didn't like about PrepScholar's GRE review course.
Currently, it's the Cheapest GRE Course ($38 for 1 Year of Access)
7-Point Score Increase Guarantee or Your Money Back (Tied with Achievable)
Personalization Features and Adaptive Algorithm
Exceptional Customer Service 
Expansive Trial with Option to Ask Questions During Onboarding
99th Percentile GRE Instructors 
Built-In Accountability Functionality and Weekly Progress Reports
No Mobile App (Course Suited for Desktop/Laptop Use)
Less Comprehensive than Some Options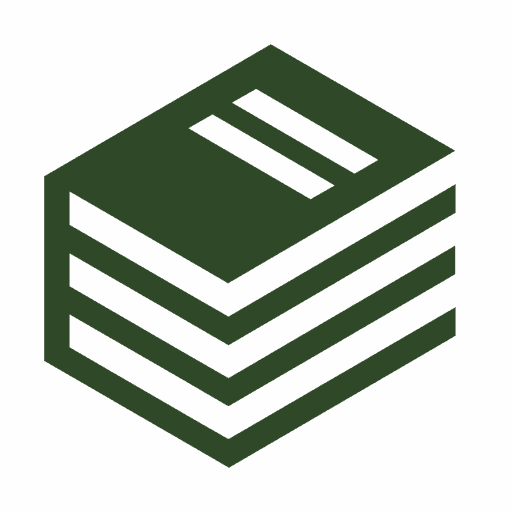 Strategist's Take: Best for Last Minute GRE Studying
PrepScholar may not have many of the features offered by the industry heavyweights, such as a mobile app or an exceptionally high number of practice questions and tests, but they are a great option for students in need of a quick and efficient review course. They offer some of the best customer service we've experienced, along with top percentile instructors and weekly progress reports to keep you on track with your studying. If you are looking for a way to quickly raise your GRE score and don't have more than $40 to spend, PrepScholar may be the best GRE prep course for you.

Not sure if PrepScholar is the best fit for you? Magoosh offers a 1-month course if you're still looking for a quick, last minute prep option.
Kaplan has been a major player in the test prep scene for decades. Their long-established GRE review course offerings are both versatile and among the highest quality in the space. Uniquely, they provide a risk-free offer that allows you to retake a course for free if you don't like your test results, or get a full refund if your score doesn't improve — the choice is yours. With multiple options and packages, Kaplan makes a great fit for a wide variety of students from those looking for a quick refresher course to students in need of a more in-depth offering such as a live online prep course or tutoring package. 
Kaplan's GRE prep course excels on nearly all fronts. First, the video instruction is top-notch with engaging and effective lessons led by on-screen instructors that are sure to keep your attention with a natural classroom-like atmosphere unlike some of the PowerPoint-esque budget-friendly courses available. Second, Kaplan provides course manuals and review books that are a great complement to the online video-based instruction, helping students take notes and more easily retain what they've learned. Third, the course includes access to over 5,000 practice problems and 7 GRE practice tests, all of which are highly representative of what you'll see on the actual exam.
While their self-guided course format is a great option, where Kaplan really stands out from the pack is with their live online GRE classes. With this option you'll get all the awesome materials from the self-paced course along with 21 hours of live instruction, learning from the same instructor throughout the course. This is great for students who need or want more accountability in their GRE studies along with more personalized instruction. 
Kaplan GRE Prep Course Details
The Kaplan GRE prep course has its own distinct set of pros and cons. 
Wide Range of Course Options and Packages Suitable for a Variety of Students
Unique Risk-Free Offer (Retake a Course for Free if You're Not Happy with Results)
Flexible Tutoring Options
GRE Test Day Experience (Take a Practice Test at an Actual GRE Test Center)
Large Number of Practice Questions and Full-Length Practice Exams
Included Offline Resources: Course Workbooks and Textbooks
Price Could be an Issue for Some Students
Relatively Expensive Tutoring Options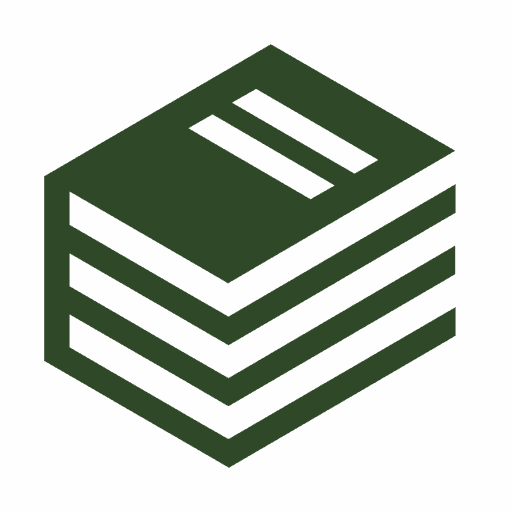 Strategist's Take: Most Trusted Provider
Kaplan earns their place on our best list with all-around exceptional course offerings with plenty of options for students to choose from. While the price may be a bit steeper than some of the budget-oriented courses, they deliver with their top-notch instructional quality and plethora of GRE study materials. If you're looking for a proven way to score highly on the exam, with the option for live online classes and backed by a risk-free offer, Kaplan may just be the best GRE prep course for you.
If you're uncertain as to whether Kaplan is the right prep provider for you, Manhattan Prep may be worth a look given their comparable, comprehensive course offering. 
Manhattan Prep GRE Review Course
Manhattan Prep has built a solid reputation in the test prep world due to their 99th percentile instructors and small class sizes (available online) that have been helping students score higher on their exams for over two decades. Before we go any further, we feel it's important to point out that Manhattan Prep does not explicitly offer any type of score guarantee or refund policy. While they are a bit unique in the space for this deficit, it doesn't take away from the fact that we found them to offer the most engaging and fun GRE prep materials in the industry. 
Whether you are interested in a self-study prep option with on-demand instructional videos or a complete review course with live online classes, the quality of their study materials is really exceptional. Additionally, they offer a vast quantity of resources with over 100,000 GRE practice questions, 6 exam-like practice tests, and hardcopy strategy guides and workbooks. The course itself is very structured, and it's delivered through a sleek, modern interface with excellent video instruction quality. Notably, across all of their GRE review materials, Manhattan Prep injects bits of humor to help students stay engaged and keep things light. 
Similar to Kaplan, the real value in Manhattan Prep comes from their live online classes. However, unlike Kaplan, Manhattan Prep maintains intimate class sizes designed for a high level of student participation and personalization (you can expect to be frequently called on). Additionally, the instructors maintain a light and fun atmosphere, keeping students engaged so they can get the most out of the course. 
Manhattan Prep GRE Review Course Details
See below for what our team liked and didn't like about the Manhattan Prep GRE review course.
Multiple Course Options and Packages (Including a Just Math Course and GRE for MBA Course)
Duration of Access: Length of Course plus 6 Additional Months
Engaging and Fun Video Instruction
Insane Number of Practice Questions: 100,000+ 
Challenging Full-Length Practice Tests
Hardcopy Prep Books Supplemental to Online Course
Live Online Courses Maintain Small Class Sizes for Personalized Attention and Student Participation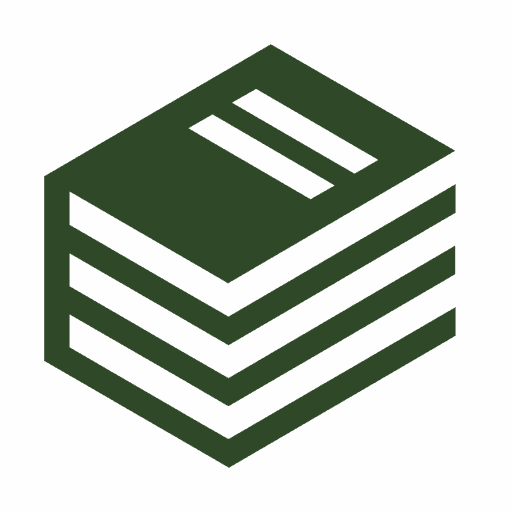 Strategist's Take: Most Engaging Instructors
Manhattan Prep deserves a spot on our list due to their intimate, participation-inducing class sizes and by offering arguably the most engaging and fun (humorous) GRE materials in the prep scene. While the cost of their courses is a bit steep, Manhattan Prep is hard to beat when it comes to the quality of instruction and strengths in holding students accountable with their studies in a fun, friendly environment. If you desire a premium review option that won't put you to sleep and keep you on track, Manhattan Prep may be a great GRE prep course for you.
If you're not sure if Manhattan Prep is the right GRE review course for you but do know that you'd like a premium course with live class options, check out Kaplan. 
The Princeton Review GRE Course
If The Princeton Review's name rings a bell, it may be from their ubiquitous SAT and ACT prep courses you likely heard about in high school. However, they've been helping students dominate the GRE for nearly four decades and offer several premium review course options with features that position themselves well against Kaplan and Manhattan Prep.
While they offer a self-paced prep course, The Princeton Review really stands out with their live online classes that include all the materials from the self-paced option, along with hardcopy review books and options for semi-private, small group tutoring. Also, unlike Manhattan Prep, they offer several robust guarantee programs including a full tuition refund if you don't improve your overall GRE score or the option to retake the course.
Notably, The Princeton Review includes tons of valuable bonus resources such as access to two live online GRE math primers for students in need of a quick and efficient way to brush up on their basic math skills. Additionally, they lead the pack in offering the greatest number of full-length, computer-adaptive GRE practice tests (8 in total).

Although their class sizes aren't quite as small as Manhattan Prep's, the quality of instruction is top notch and includes 24 hours of live, classroom instruction (available online). They offer a semi-private, small group course (capped at a maximum of 4 students) for those looking for in-depth, personalized instruction at a cost much lower than standard private tutoring rates. 
The Princeton Review GRE Course Details
Like any GRE prep course, The Princeton Review has its own unique set of pluses and minuses.
The Princeton Review GRE Pros
Multiple Course Options and Packages (Self-paced and Live Online Classes)
Semi-Private, Small Group Course Option
Robust Score Increase Guarantee With Money Back or Course Retake Options
Number of Full-length, Computer-Adaptive Practice Tests (8)
Experienced Instructors and Tutors Available Outside of Class Hours
Best for Help With GRE Essays
Computer-Adaptive Practice Sessions (aka DrillSmart Technology)
The Princeton Review GRE Cons
Shorter Length of Access Compared to Other Premium Providers 
No Dedicated Course Mobile App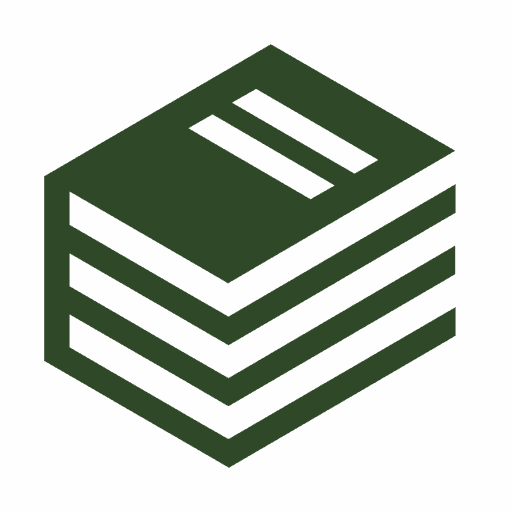 Strategist's Take: Best Quality of Material
The Princeton Review makes our list for their trusted and comprehensive online classes and course materials, guaranteed to help you raise your GRE score. As a premium course, you'll have to pay up for it, but the course quality is on point, and you'll get all the practice materials you could possibly need. If you're looking to choose one of the most respected names in the test prep space with live online class options and industry-leading practice tests, The Princeton Review may be the best GRE prep course for you.
Not sure if The Princeton Review is the right fit for you? Kaplan and Manhattan Prep are great alternatives if you're looking for live online classes. Or, check out Achievable for an on-demand and budget-friendly option. 
Frequently Asked Questions: Best GRE Prep Courses
In the following Q&A, we address some common questions about GRE prep courses in general. For specific FAQs about the courses themselves, see our detailed individual reviews. Additionally, please don't hesitate to reach out to us if you have any further questions using our contact form. We'd be more than happy to answer your questions or recommend a course personally!
How do I choose the best GRE prep course for me?
Taking into consideration your preferred learning style, study preferences, budget, and timeline, let's walk through a step-by-step process to help you narrow down your options.
How important is a high GRE score in the admissions process for your target programs? Arguably, the more important it is, the greater your potential budget should be since a high score will more directly translate into higher odds of admission and potentially greater scholarship dollars. 

Do you need the individualized attention or accountability of a live class (online or in-person)? If so, you'll need to consider one of the established providers such as Kaplan, The Princeton Review, or Manhattan Prep. 

If you don't require live instruction, you'll have plenty of options from both the major prep companies as well as the new, boutique providers. 

Do you prefer exceptionally well-structured courses with lots of direction? If so, you'll want to check out Target Test Prep or Achievable. 

Or, if you prefer to jump in and out of topics in a more laid-back approach, you might like Magoosh. 

Is video instruction a must for you? If you were previously thinking of going with Achievable, their lack of video instruction may instead prompt you to check out Magoosh.

Do you prefer engaging, on-screen instructors delivered in high-def video? Well, if you were previously thinking Magoosh, you may need to check out one of the more premium prep companies such as Kaplan.
Are GRE Prep Courses worth it?
Honestly, there's not really a more efficient or effective way to study for the exam than with a prep course. For most students, taking a GRE review course is the best way to ensure a great score outcome – one they can be proud of and that will help them get into the graduate program of their choice. 
So, do you really need a course? Ultimately, that's up to you. But, just know there are prep courses available for budgets of all sizes and that a high GRE score can open the door to better opportunities and greater scholarship amounts at your dream graduate school programs.
When is the best time to take a review course?
In an ideal scenario, you'll want to secure your GRE score well in advance of completing the other items on your graduate school admissions checklist. To better illustrate this point, let's walk through an example application timeline below.
Suppose the application deadline for your target graduate school program is December 15th. Now, it would be great to have at least 3 full months to focus fully on writing your statement of purpose, collecting letters of recommendation, and completing other necessary items such as arranging for your transcripts to be sent. Ideally you'll have your final GRE score in hand and sent off to your desired programs by September 15th. 
In order to make sure you're sending a GRE score reflective of your full potential, you'll want to allow yourself enough time to take the exam more than once. So, let's pencil in your first GRE test date for July 1st with a planned second attempt on August 15th (about 6 weeks apart). 
Now, this next stage of the timeline is where students will differ, depending on how many hours per week they can dedicate to studying as well as the duration of their chosen GRE prep course or study plan. Most instructors and tutors agree that around 4 months is the ideal length of study time (and if you need a math refresher or are particularly weak in any given section, tack on an extra month or two). 
In this example, based on the plan outlined above, the best time to take a GRE prep course is at least 9-10 months prior to your application deadline. This will allow you to achieve your best score possible as well as prevent you from having to worry about studying for the exam while also completing the many other important grad school application requirements.
Can I get a refund if I don't like my review course?
Generally speaking, most courses offer a score increase guarantee or your money back (or the option to retake the course). Additionally, prep companies typically provide a risk-free trial period for the first week after signing up. However, not all courses offer these guarantees so it's important to thoroughly examine the pros and cons of an individual course before deciding whether to purchase. 
How much does a GRE prep course cost?
The cost of GRE prep courses can vary quite a bit and will depend largely on the amount of individualized attention you desire for your GRE studies. Self-directed and on-demand prep courses cost the least amount of money while live online classes cost a bit more. Tutoring packages are the most expensive test prep option.
Below, you can check out a full list of the best GRE prep course offerings along with their respective delivery format (many providers offer multiple options) and cost. Also, you can sign up for our newsletter to be the first to know about any potential GRE review course discounts.
Exam Strategist is reader-supported. When you buy through links on our site, we may earn an affiliate commission at no cost to you. Learn more.