Best Law School Admissions Consulting Firms
Get matched with the best law school admissions consultant for you.
Do you dream of attending a top law school? Or maybe you're looking to switch careers into law and perhaps even earn a partial scholarship? If you fall into one of these groups, you'll likely benefit from the help of a law school admissions consulting firm. But how do you decide which consultant is right for you?
Our team has thoroughly researched and reviewed all of the top law school admissions consultants to help you find the best fit and gain admission to your target law schools.
Law School Admissions Consulting Quiz
Our team has put together a quick list of questions that will help us recommend the best law school admissions consultant for you!
Best Law School Admissions Consultants Compared
To help you save time and narrow down your list of firms, we've assembled a comparison table that features five of our top law school admissions consultants. Category rows are broken down by key criteria such as:
Top 14 Admissions Experience

: Does the firm have the requisite knowledge and experience, along with a proven track record of helping applicants gain admission to the most competitive programs?

Tiered Service Offerings

: Can you receive the precise level of assistance and coaching you need (i.e. personal statement editing vs. standard admissions packages vs. premium all-in packages with interview assistance)?
| | | | | | |
| --- | --- | --- | --- | --- | --- |
| Top Law School Admissions Consulting Firms | | | | | |
| | | | | | |
| | Elite Team at Value Price | | Six Distinct Package Options | | High-Touch, JD/MBA or MPP |
| | | | | | |
| T14 Admissions Experience | | | | | |
| | | | | | |
| Top Consultant Availability | | | | | |
| | | | | | |
| All-In Base Package Price | | | | Contact for Latest Pricing | Contact for Latest Pricing |
| | | | | | |
Law School Admissions Consulting Reviews
Now let's dive into the individual firm reviews. We'll cover pros and cons, things to watch out for, and include our take on who may be the best fit for each consultant. The jump-to-links below will allow you to quickly navigate through our top 10 review list. 
After the individual firm reviews we'll discuss who can benefit from law school admissions consulting before diving into some FAQs. 
1. Admit Advantage Law School Admissions Consulting
Admit Advantage is our all-around top-rated law school admissions consulting firm for the 2023-2024 admissions cycle. With admissions coaches from Harvard Law School and other prestigious institutions, this boutique firm offers high-touch, individualized services tailored to your personal admissions goals.  
Admit Advantage is our "Best Value" choice as well, offering a competitively priced all-in package for $4,450. Compare this to other firms who tend to justify much higher charges by promoting an excessive number of schools included in their packages. 
In our opinion, applicants nearly always gain the requisite admissions strategy knowledge across programs by selecting a 3, 5, or at most 7-school package, which Admit Advantage prioritizes with their most popular "Gold" and "Platinum" level options.  However, for students looking for an even more cost-effective solution, the firm offers a complete personal statement editing and strategy package for $1,950.  
See below for a few of the many reasons why we ranked Admit Advantage as our #1 law school admissions coaching firm: 
Results Driven – Advised clients to acceptances at every top law school including numerous acceptances to Yale, Harvard, Stanford, and Columbia
Expert (and Friendly) Team – Extensive law school coaching experience with a mix of academic advisors, former practicing attorneys, and professional writers/storytellers to help you craft an outstanding and memorable personal statement  
Made for Motivated Applicants – Admit Advantage challenges clients with lots of deep thinking, and targets those who are willing to put in the work in order to submit the best possible application
After considering the above, the right question to ask might be, "who shouldn't use Admit Advantage?" If you fall into one of the below categories, you may want to also consider other firms: 
Dual Degree Applicants – While Admit Advantage can offer a custom-built joint degree consulting package, The MBA Exchange is the true expert in JD/MBA admissions and other dual-degree programs
Exceptionally Large Number of Target Schools – If you're applying to 15-25 schools and believe you need detailed guidance for every individual school, you could consider checking out Juris Education
Verdict on Admit Advantage
Strategist's Take: Admit Advantage has the rare combination of traits not often found at the same firm in the admissions consulting space – personalized, high quality advising and value price. The firm is the best-in-class option for most law school applicants regardless of target schools (T14 or otherwise). 
2. Juris Education Law School Admissions Consulting
Juris Education offers high quality comprehensive packages designed for driven applicants. The firm distinguishes itself through detailed and customized applicant project plans along with an extensive list of consultants from many of the top law schools in the U.S. This makes them an ideal choice for ambitious students looking to gain an edge, and who are applying to a significant number of competitive programs (think 15-25 schools).
Our team particularly appreciated the depth of attention Juris Education consultants spend on each and every component of the law school admissions process. While other firms may provide more general guidance across the core components of the application, Juris Education consultants focus on often overlooked areas such as formal school visit prep and demonstrated interest strategy.
However, it's important to note that some potentially relevant application components, such as scholarship application and waitlist strategy, are only available in the highest-priced package, which comes in at $7,500 prior to discounts.    
But with packages priced in the high four-figures, clients do get access to exceptional consultants who have gone through an extensive interview and training process. Notably, only 2.5% of prospective consultants at Juris Education are ultimately offered positions (now that's a competitive acceptance rate).
See below for a sample of the consultants you could be paired with at Juris Education: 
Foster: Yale University and Harvard School of Law, recently coached applicants to acceptances at Columbia Law, Georgetown University Law Centre, and Duke University School of Law
Rachel: New York University School of Law, Master's with high distinction in Human Rights at Columbia University 
Misa: University of Virginia School of Law, coached applicants to multiple acceptances at T14 law schools
Gaelle: Georgetown University, Harvard University and Penn Law, former Georgetown Admissions Officer, evaluated over 2,500+ applications
What We Liked and Didn't Like About Juris Education
Large number

of consultants from top law schools

 

Premium package allows for up to 25 applications 

 

Detailed and highly structured admissions planning process 

 



Fewer number of experienced consultants (mostly young, recent top law

grads

)

 

Comparatively more expensive for students applying to 2-12 schools

 
Final Word on Juris Education
Strategist's Take: Juris Education specializes in premium packages for ambitious applicants who have a large budget. While their consultants may be a bit less experienced when compared to Admit Advantage, Juris Education is a suitable choice for those who may appreciate individualized attention from recently graduated consultants (and current law students) from top programs.  
3. The MBA Exchange JD/MBA Admissions Consulting
Don't let the name fool you. While The MBA Exchange may be best known for their high-end service offerings in the MBA admissions consulting space, they also consult with a select number of prospective students aspiring to complete dual degree programs at some of the most elite law schools. The firm targets applicants who desire a "luxury admissions" service option to help meaningfully reduce the stress associated with the dual degree application process. 
The MBA Exchange is our top consultant for dual degree candidates interested in pursuing a JD/MBA, JD/MPP, JD/MPA, in addition to a number of other finance or graduate joint degree programs. 
The firm distinguishes itself with an intense focus on consultant development and knowledge-sharing among an accomplished group of former T15 and M7 school admissions committee members. Clients are paired with a lead consultant based on goals and chemistry while also benefiting from the broader team for expert second opinions throughout the process. 
While some firms keep consultants siloed, The MBA Exchange ensures your application has been battle tested by the broader team through components such as the T15 Insider Audit and admissions committee simulator. Check out a couple of the top law school consultants you could be partnered with at The Mba Exchange: 
Louis Sterling: JD/MBA with Honors from Harvard University, JD admissions tutor for Harvard College 
Matthew Strickler: JD/MBA from Northwestern University, alumni admissions interviewer for JD/MBA applicants  
The MBA Exchange JD/MBA Consulting Pros and Cons
Unmatched admissions consulting experience for dual degree law programs 

 

Offers the most comprehensive "luxury class" package

option

 

Quality admissions committee experience from T15 and M7 programs

 
Fewer relative number of JD consultants (more boutique firm for law school admissions)

 

Requires a large budget for the standard package (though offers a personal statement-only 

option

as well) 

 
Best JD/MBA and JD/MPP Admission Consultant
Strategist's Take: Top-rated firm for dual degree law school admissions consulting (particularly for JD/MBA applicants). Additionally, The MBA Exchange is the ideal firm for prospective clients looking for a "luxury" admissions consulting experience with under 24-hour response times, even on nights, weekends, and holidays.  
4. Blueprint Prep Law School Admissions Consulting
Well known for delivering one of the top LSAT prep courses, Blueprint also offers exceptional law school admissions advising packages suitable for students targeting some of the more competitive law programs in the U.S. The team has helped an impressive number of applicants gain admission to schools such as NYU, UCLA, and Berkeley, among others. 
Blueprint stands out for their ability to coach students in the finer details of the admissions process by avoiding the usual top candidate cliches in crafting a personalized application. Additionally, the firm maintains an impressive bench of experienced consultants, comprised of former law school admissions officers, professors, and attorneys.
This depth of specialist knowledge stands out from some of the other firms who will occasionally utilize more generalist counselors. However, Blueprint doesn't quite earn full marks in this category as they specifically segment their top consultants as only available for premium package clients.
While our team appreciates tiered service offerings, we think that should be done by application component breadth rather than a perceived measure of individual consultant quality.
Results-oriented firm with track record of success for T15 programs

 

Small, but high-quality, group of law school specialist consultants 

 

Nice breakout of targeted support offerings

 
Need to pay up for the firm's top consultants (tiered pricing by consultant)
Our Verdict on Blueprint Prep
Strategist's Take: Blueprint arguably makes the most sense for motivated applicants targeting the elite programs, and who have the means to pay up for the premium package. The firm would also make an excellent choice for transfer students due to their specialized package built for aspiring transfers looking to trade up to their dream school.  
5. Accepted Law School Admissions Consulting
Accepted earns a spot on our list due to their extensive history in the law school admissions consulting space. They've been helping aspiring law students get accepted to their target schools for nearly twenty years, many of whom go on to attend top programs.
A Focus on a La Carte Options
Accepted sets itself apart among law school admissions consultants for their wide breadth of service offerings, which makes them worthy of consideration from a wide variety of applicants with varying needs in assembling their application packets.
For example, Accepted offers multiple tiers of interview packages (Standard vs. Gold) depending on your desired level of coaching specific to your respective target school list. Compare this to many firms that have limited interview prep options and you'll notice the customizability of Accepted's extensive offerings.  
One other area where Accepted differentiates itself is through the materials available to prospective clients. In addition to a free consultation, prospective students can perform their due diligence by combing through Accepted's extensive law school admissions podcast, "The Admissions Straight Talk Podcast."
This, among other free resources such as their Law School Selectivity Index, can give you a better sense of the quality of admissions advisors you'd be working with. As an example, Brigitte Suhr, a University of Virginia Law grad, has evaluated nearly 3,000 applications for UVA Law, notably one of the most selective and desired schools among applicants. 
What We Liked and Didn't Like About Accepted
Breadth of law school admissions services options 

 

Extensive background in the admissions consulting space  

 

Free resources to help evaluate quality of consultants' backgrounds and experiences 
Flat-rate, inclusive package doesn't include financial aid application essays 

 

Potential variability in top consultant availability (small law school team)
Strategist's Take: Great option for applicants looking for specific, a la carte options for their law school admissions guidance. Competitive hourly rates and helpful admissions advisors for applicants targeting some of the top schools.  
6. 7Sage Admissions Review
7Sage offers a full team of former admissions officers, at a decent price point, with custom tactics for non-traditional applicants and international students. This makes the firm worthy of consideration from clients who don't necessarily fit the complete or typical law school profile. For example, someone who realized they didn't want to pursue law until later in life, or a student with a high LSAT but poor GPA, could stand to benefit by working with a 7Sage consultant. 
A Law School Admissions Course?
What stood out the most to our team about 7Sage is their online law school admissions course, which is part of their standard admissions consulting package. The course includes a mix of text and video-based lessons outlining strategies for each component of the application process from the personal statement to addenda. However, the course does lack meaningful admissions interview content and contains only one brief, introductory video on the topic. 
Some have argued that the course tends to serve as a bit of an outsourcing model for consulting services that typically would be done in a personalized manner one-on-one with the client. We don't necessarily agree with that opinion and would add that some applicants may prefer to cover some of the basics of admissions strategy via the course method. This way they save the finer and more important details for the time spent with their consultant. This likely also saves money for the client, as 7Sage can offer a cheaper base level admissions package. 
7Sage Consulting Pros and Cons
Decent roster of former admissions officers

 

Focus on helping splitters and other non-traditional law school applicants

 

Law school admissions course is a unique attribute for the firm
Somewhat confusing package pricing options

 

Admissions interview resources could be enhanced
Strategist's Take: Good option for non-traditional candidates as well as applicants who would enjoy learning law school admission strategies through a course. We recommend prospective clients carefully analyze the pricing options to fully understand what's provided in each package as it can be a little confusing the way it's presented.
7. PowerScore Law School Admissions Consulting
Widely known for their groundbreaking LSAT prep programs, PowerScore also maintains a powerhouse reputation for their results-driven law school admissions consulting services. Unlike some firms who shy away from specific statements on applicant outcomes, PowerScore claims to have helped students gain admission to every single top 25 (T25) law school, including many with significant scholarship amounts.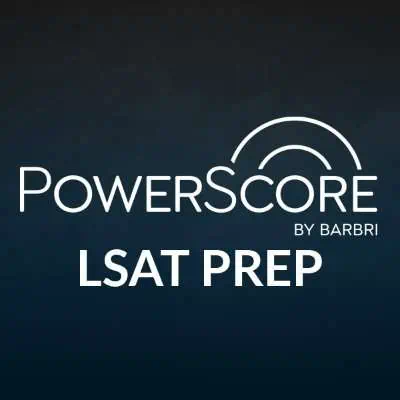 PowerScore stands out for their one-on-one personalized expertise in analyzing clients' strengths, weaknesses, and opportunities, to help craft personalized application packages, in order to highlight the applicant's best self. The consultants also understand that most applicants are busy students and professionals who could use guidance on timelines, and reminders on deadlines. 
The step-by-step path navigation provided by PowerScore makes them an ideal fit for those who would appreciate a bit more guidance from their consultants throughout the entirety of the law school application process.  
Another nice option PowerScore admissions consultants provide is a 48-hour rush service option for the die-hard procrastinators out there. While we certainly don't recommend anyone waiting until the last minute to put together their applications, it may be good to bookmark PowerScore in case life simply gets in the way and you're in need of a tactical solution. 
What Our Team Liked and Didn't Like About PowerScore
Reasonably priced package for up to 15 schools ($5,995)

 

Significant end-to-end application support for those in need of more meaningful guidance

 

Experience achieving significant, tangible results for their clients
Less clarity on consultant backgrounds

 

Lack of complete packages for 1-3 schools 
Strategist's Take: Solid option for students looking to apply to a large number of schools and would appreciate some extra hand-holding throughout the admissions process. Less ideal for those targeting a select number of top schools who already have a decent grasp on the application basics.  
8. IvyWise Law School Admissions Consulting
IvyWise earns a spot on our list for their vast experience (over 25 years), and strategic focus, helping students gain admission to the law schools most suitable to their personal and career goals. This emphasis on prudent advising has resulted in many clients gaining admission into at least one of their top three preferred law school programs.
IvyWise Takes a Holistic Approach
What our team really appreciates about IvyWise is their emphasis on taking a holistic approach to law school admissions advising. Attending a T15 law school isn't necessary for everyone, but oftentimes this message gets lost in the pursuit of stellar LSAT scores and wanting to put your best foot forward in the admissions process. Fortunately, IvyWise has a structured methodology to challenge students to thoughtfully identify their strengths, interests, and goals, in order to craft the most compelling application possible.  
An additional component that helps IvyWise stand out from a crowded field of consultants is their roundtable review process, which simulates a real-world law school admissions committee process. This team-based approach provides an additional layer of editing and support for aspiring law school students desiring a winning application.  
Holistic approach to admissions advising

Roundtable review admissions committee simulation 

 
Limited number of law school specialists

 
Strategist's Take: IvyWise's team-based approach and emphasis on helping students find their best-fit schools makes them a worthy choice for those not necessarily intent on attending the most competitive programs. We suggest prospective clients ask detailed questions on their distinct service offerings and express their potential interest via the link below. 
9. Kaplan Law School Admissions Consulting
You may be wondering how Kaplan, better known as one of the "O.G." test prep companies, wound up on our top ten list of best law school admissions consultants. Well, it's because they offer a solid baseline admissions service that can be paired with their standout LSAT prep courses for a combined package price that's lower than most.
If you're a serious yet somewhat budget-conscious applicant who is planning to spend no more than $4,500 total while applying to law school, be sure to give Kaplan a look.  
We will warn you that Kaplan doesn't advertise a particularly deep bench of consultants with previous top law school admissions committee experience. This means that Kaplan may not be the best choice for students focused on gaining admission to law schools such as Chicago, NYU, or Columbia. 
In our opinion, Kaplan probably makes the most sense for those targeting programs at the lower end of the top thirty or so schools. 
What We Liked and Didn't Like About Kaplan
Save money with LSAT and admissions consulting combo packages

 

Reasonably-priced options for personal statement and mock interview services

 
Lack of clarity on degree of consultants' experience 

 

Less intensive focus on admissions knowledge sharing compared with more specialized firms
Closing Remarks on Kaplan
Strategist's Take: One of the most trustworthy brands in higher education test prep, but limited details on evenness of consultants' experience creates questions on suitability for the most ambitious candidates. Kaplan could be a great option for students with limited budgets in need of all-inclusive LSAT prep and law admissions guidance. 
10. Bemo Law School Admissions Consulting
Rounding out our top ten list is BeMo's law school admissions division. Unlike most admissions firms, BeMo offers a "Get In Or Your Money Back" guarantee, though certain conditions apply. BeMo claims to be led by the top 1% of law school admissions experts, which in our opinion is a bit of a fuzzy distinction.
For our list, we prefer more granular metrics such as the number and availability of consultants with T14 admissions committee experience. That being said, BeMo maintains an exceptional number of five-star reviews by students according to Trustpilot.  
Additionally, BeMo offers a unique "No Acceptance, No B.S. Free Repeat" guarantee, which gives applicants the ability to repeat services the following admissions cycle if they were not accepted at any of their target schools. In our opinion, this is the defining feature that sets BeMo apart from other law school admissions consultants that didn't make the list.  
One other major advantage of BeMo is their Kira Talent interview prep program (also available as a standalone service offering). This is ideal for students who may already have a handle on their application packages but need guidance in preparing for the challenging, video-based admissions interview. 
Money-back guarantee  

 

Kira Talent interview prep program

 

Free repeat guarantee
Relatively more expensive 

 

Somewhat aggressive pricing tactics (induces a fake sense of urgency)

 
Strategist's Take: Unique guarantee programs backed by an established firm, but vague claims on quality of admissions experience leave room for improvement. BeMo would be most suitable for applicants with a large budget that aren't necessarily aspiring for the absolute top-ranked law schools. 
Other Law School Admissions Consulting Firms
jdMission
jdMission focuses on complete start-to-finish packages that gives clients unlimited guidance with no time constraints. Similar to our top-rated firm, jdMission employs a mix of top law school graduates and superb writers to help students stand out from the thousands of other applicants. One item to note is that the firm hasn't received any press since 2015 (or at least hasn't updated their website to reflect any such news), so they may not be as active as they used to be. jdMission also advertises a free law school personal statement guide, but the link is unfortunately broken… which gives us further pause on their recent activity.
Spivey Consulting
Spivey Consulting specializes in a simple, one-on-one JD admissions consulting approach tailored to your individual needs. Although the firm assists applicants from around the world, they focus strictly on U.S. law schools. Spivey also offers a unique, group consulting program where clients learn about the law school admissions process in small-group format. This can be a great option for students who require less guidance.
Anna Ivey
Anna Ivey consulting was founded in 2006 to help applicants get accepted to their dream colleges and law schools. The firm assists all types of students, from JD and LLM, to transfers. However, one thing to note is that Anna Ivey is not personally taking on clients at this time, which means you'd be paired with one of her associates instead.
TestMasters
Although they are primarily known for their LSAT prep courses, TestMasters also provides law school admissions consulting to a select number of prospective law students. The firm excels in highlighting potential inconsistencies in your applications and charges an hourly rate of $200.
Who Can Benefit From Law School Admissions Consulting?
Generally speaking, most applicants to the top 30 or so law schools can benefit from law school admissions consulting services. Additionally, anyone looking to make a career change into law or hoping to earn a scholarship at a decent program could greatly benefit as well. 
Let's now get more specific with a series of questions for your own reflection:
Do you know how to strategically answer the growing number of additional essay questions and handle varying interview formats?
How much would you value a service that could alleviate much of the stress and anxiety associated with the admissions process?
Do you have a well-developed personal brand and feel highly confident writing about yourself in a way that admissions officers expect? 
If you're applying to a highly competitive program (recall top schools have acceptance rates between 4-15%), do you know how to best differentiate yourself from the ever-growing competition?

Lastly, as a cost-benefit analysis, do you think the "bump" from admissions coaching could result in a meaningful amount of merit-based aid or acceptances to your reach schools?
Take your time thinking through these questions. If you do ultimately decide to work with an admissions coach, be sure to sign up for a free consultation first and critically evaluate them with questions like the ones above.
Frequently Asked Questions
Top 10 Law School Admissions Consulting Prices (2023)
The table below provides the most recently available pricing for our list of top 10 firms. 
| | |
| --- | --- |
| Top 10 Law School Admissions Firms | Standard All-In Package Cost |
| | |
| | ExamStrategist10 for 10% Off All-In Packages |
| | |
| | |
| | |
| | |
| | |
| | |
| | |
| | |
Exam Strategist is reader-supported. When you buy through links on our site, we may earn an affiliate commission at no cost to you. Learn more about our policy.