You have a detailed understanding of what to expect on the LSAT and its pivotal role in the law school admissions process. But, do you know what the LSAT percentiles are for your target law schools? Do you wonder what a good LSAT score or score range you should aim for actually is? 
In this post, I'll break down everything you might want to know (and more) about LSAT scores and percentiles. After reading, you'll walk away with your goal score range in mind so you can then begin to outline your application strategy and consider whether you may be able to benefit from a law school admissions consultant.
What is a Good LSAT Score? 
Scores range from a lowest possible score of 120 to a max LSAT score of 180. But, what is a good score for you? Naturally, this is a personal question. The definition of a good LSAT score for you will depend on your goals, aspects of your application and, most importantly, your target law schools. Let's start by taking a look at some common score thresholds.
150 LSAT
If you score a 150 on the LSAT, you'll have fared better than about 50% of test-takers and achieved close to the median LSAT score (the median and average LSAT score is around 150-152). For the passionate applicant whose only goal is to get into any law school, a 147-150 LSAT score range can work as long as they do their research and apply to schools within reach. However, if you're attending law school for financial or professional stability, a 150 may not be an appropriate goal as you'll likely be attending a lower tier program and thus have limited access to the recruitment process at lucrative firms. 
160 LSAT
If you achieve a 160 on the exam, you'll have performed better than approximately 80% of test takers. A score of 160 is perhaps the most agreed upon number for a "good" LSAT score and could be compared to achieving above an 1800 on the SAT (or 25 on the ACT). While a 160 LSAT may get you into some of the top 50 law schools, if you are seeking a scholarship or have set your sights on one of the top 20 law schools, you'll likely need to aim for the 165-170 score range. 
170 LSAT 
A score of 170 on the LSAT is pretty much considered the gold standard. That being said, will it guarantee you a spot at Yale Law School? No. However, scoring a 170 or higher on the LSAT will place you in the top 2-3% of exam-takers and ensure you are a highly competitive candidate at the top law schools in the U.S. In fact, only Yale, Harvard, Stanford, and Columbia currently have median LSAT scores above 170. Regardless of the rest of your application, you'll likely get accepted to a great law school with a 170 or higher as you've demonstrated your ability to read and reason at an exceptional level.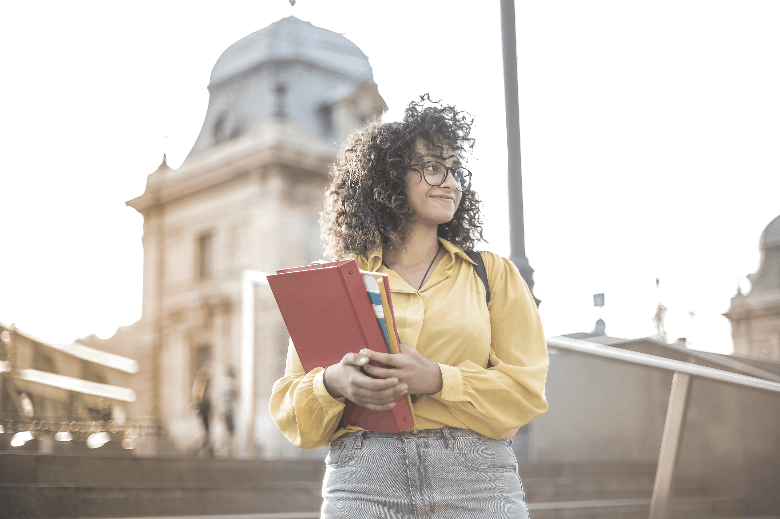 Perfect LSAT Score
According to the Law School Admission Council, only around 0.1% of all test takers earn a perfect LSAT score. Not to say you can't dream about a 180 LSAT score, I'd just encourage the most ambitious students to instead choose a slightly more attainable goal score such as a 174 (99th percentile). Scoring a 174 on the LSAT will place you at or above the 75th percentile of admitted students at all law schools except for Harvard and Yale (though still above their reported medians). 
LSAT Raw Score Conversion
The exam contains approximately 100 questions, and there is no penalty for incorrect answers. So, your LSAT raw score is simply your total number of correctly answered questions. It's common for ambitious students targeting high scores to think in terms of the number of questions that can be missed to achieve a certain scaled LSAT score (120-180). Please note that every exam has a unique raw score conversion chart to convert your raw LSAT score into your scaled score in order to normalize scores from different LSAT administrations. PowerScore has a nice table illustrating the raw score conversion results for historical exams. For example, in 2019 you could have missed between 10-13 questions (depending on the exam difficulty) and scored a 170. 
LSAT Score Percentiles
We've already developed a general sense of LSAT score percentiles from some of the common score thresholds above (160: 80th percentile; 165: 90th percentile; 170: 97-98th percentile, and 174: 99th percentile). Next, we need to determine our goal score range based on the law schools we're interested in attending. As a rule of thumb, you should aim for a score somewhere between the median and 75th percentile for your target school to increase your chances of acceptance. 
You should take into account other factors of your admissions profile such as undergraduate GPA, extracurricular achievements, and difficulty of major to further refine your target score range. For example, if you maintained a 3.95 GPA while majoring in economics or mathematics at Brown University, you may be fine scoring closer to the median LSAT of your target law school. However, if you have a 3.5 GPA from a less competitive school, you may want to score at or slightly above the 75th percentile of your target schools to increase your chance of admission to a competitive law school. 
LSAT Scores by School
Now for the fun part. Let's take a detailed look at the distribution of LSAT scores for select schools in the table below. 
Feeling unsure about how competitive you'll be when applying to your target schools? Consider reaching out for a free application consult with Admit Advantage, our #1 ranked and most-affordable law school personal statement consultant and admissions coach. 
| wdt_ID | Law School | LSAT Score 25th Percentile | LSAT Score Median | LSAT Score 75th Percentile |
| --- | --- | --- | --- | --- |
| 1 | Yale University | 170 | 173 | 176 |
| 2 | Stanford University | 169 | 171 | 174 |
| 3 | Harvard University | 170 | 173 | 175 |
| 4 | Columbia University | 169 | 172 | 173 |
| 5 | University of Chicago | 167 | 171 | 173 |
| 6 | New York University | 167 | 170 | 172 |
| 7 | University of Pennsylvania | 164 | 170 | 171 |
| 8 | University of Virginia | 164 | 170 | 172 |
| 9 | Northwestern University | 165 | 169 | 171 |
| 10 | University of California – Berkeley | 165 | 168 | 170 |
Concluding Remarks on LSAT Percentiles
A good LSAT score for you is best defined as a high enough score to be competitive at your target schools (i.e. an LSAT score range in the 50th – 75th percentile of your chosen schools). If it's not your first time taking the exam, an alternative definition of a good score for you may be a meaningful score improvement, say from a 160 to a 165. After you've determined your goal score range, you should move on to selecting an appropriate LSAT study plan given your goals. 
What are the Average LSAT Scores by Major?
Do some majors better prepare students than others for the LSAT? While there is no best major per se, we can take a look at the data to see if any interesting clusters arise. Derek T. Muller, Associate Professor at the Pepperdine University Caruso School of Law, conducted the original study using data for all 2013 applicants to law school. Muller's work found a correlation between undergraduate GPA and LSAT scores. However, science and engineering majors tended to have lower GPAs but higher LSATs. 
Exam Strategist completed an updated analysis for 2018-2019 law school applicants based on numbers reported by the LSAC. Interestingly, Astronomy had the highest average LSAT score among all majors (though admittedly made up only a small percentage of the applicant pool). Other high scoring majors include: Statistics, Physics, Mathematics, Computer Science, and Classics. 
How Long Does it Take to Get LSAT Scores?
Generally, it takes 3-4 weeks to receive LSAT scores from the traditional exam. The Law School Admissions Council notes that the quickest way to receive your score is by ensuring that you have a registered account with LSAC.org prior to taking your exam. Those who do so will likely have an LSAT score release date of approximately 21 days following their exam, which is about 5-7 days sooner than those who will receive their scores by mail. Also, the score release time of day for those test takers with an online LSAC account is 9 a.m. ET. 
How Long are LSAT Scores Valid?
LSAT scores remain valid for five testing years. The LSAC defines a testing year as the calendar period from June through May. If you take the LSAT multiple times, the LSAC will keep all of your scores on record for a rolling five year testing period. For the current 2020-2021 law school admissions cycle (through May 2021), the oldest LSAT exam date accepted would be June 2015. 
How to Predict Your LSAT Score?
The best way to predict your LSAT score is by taking multiple practice tests under pseudo exam-like conditions (find an uncomfortable chair and tiny desk). Most LSAT tutors recommend taking a minimum of five practice exams though top-scoring students often report taking up to fifteen of them. To predict your LSAT score, take the average of your most recent practice tests then add and subtract three points to determine your probable LSAT score range. 
How to Cancel Your LSAT Score?
Students may cancel their LSAT scores on test day or within six days thereafter. If you decide to cancel your score on test day (not recommended), simply follow the instructions on your answer sheet. If you're thinking about canceling your scores, it's generally best to wait a day or two to reflect on your intentions. If after thoughtful consideration you wish to cancel your score, simply log in to your LSAC account, navigate to the LSAT status page, and click on the "cancel score" prompt. 
Notable LSAT Takers' Scores
Admittedly, this section is just for fun. Let us know if there's anyone you'd like to see added to the list! 
Barack Obama LSAT Score
Though not conclusive, we can predict that President Barack Obama scored somewhere between the 94th – 98th percentile on his LSAT. Converting his approximated LSAT percentile to today's grading system would give him about a 170 LSAT score. 
Kim Kardashian LSAT Score
Kim Kardashian likely did not take the LSAT. Reports indicate that she has elected to go through a legal training process known as "reading the law".
Tiffany Trump LSAT Score
Tiffany Trump visited Columbia Law School but was ultimately admitted to Georgetown Law School in 2017. Given that Georgetown had a 165 LSAT score median in 2017 while Columbia Law School had a 171 LSAT score median, we can make an educated guess that Tiffany Trump scored in the 162-167 score range. 
Sam Winchester LSAT Score
This fictional "man of letters," and one of the main protagonists of Supernatural, achieved a very respectable 174 LSAT score.
Elle Woods LSAT Score
Lastly, this list (albeit short) wouldn't be complete without mentioning Elle Woods of Legally Blonde. Elle Woods got a phenomenal 179 LSAT score placing her in the top 0.1% of LSAT takers!